Somebody–I think it was either Clyde Beatty or Amenhotep II–once said you ruin contests if you have too many of them. But sometimes it can't be helped. Our Second Annual Christmas Carol Contest is down to its last few drops, and there really ought to be a contest–about now!–to commemorate Comment No. 70,000 posted on this site.
Byron the Quokka has pressured me to offer bigger and better prizes. Well, all right. How about this for a prize–?
The Battleship New Jersey!
After all, the Navy isn't using it anymore, they've turned it into a museum and surely wouldn't notice if you or some other reader won it in a contest. I mean, who wants an autographed book by me, when they could have a genuine battleship instead?
And if that isn't enough to jazz up a comment contest, here's a prize that should really pack 'em in!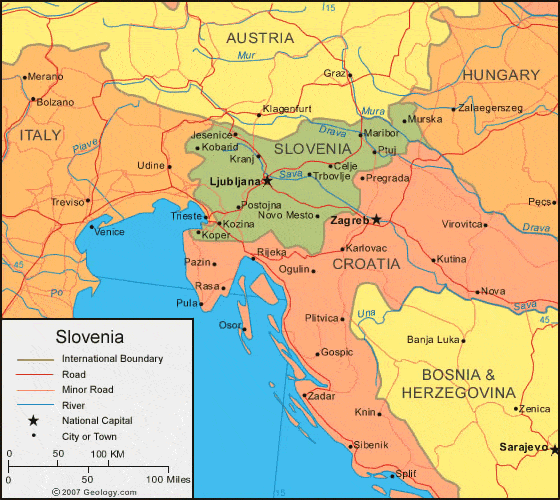 The country of Slovenia!
Nestled in between Italy and Croatia, with Austria and Hungary peering over its shoulders, Slovenia makes an ideal vacation destination. And it can be yours! All you have to do is post the 70 thousandth comment to this blog. P.S.–If you win, they'd rather you didn't change the country's name or try to move it to a location closer to home.
Well! I guess I've shown Byron who can think big around here! He wants to give out a bicycle for a prize. Well, Slovenia is full of bicycles!
Let the contest begin: we need just under 2,000 comments to finish.