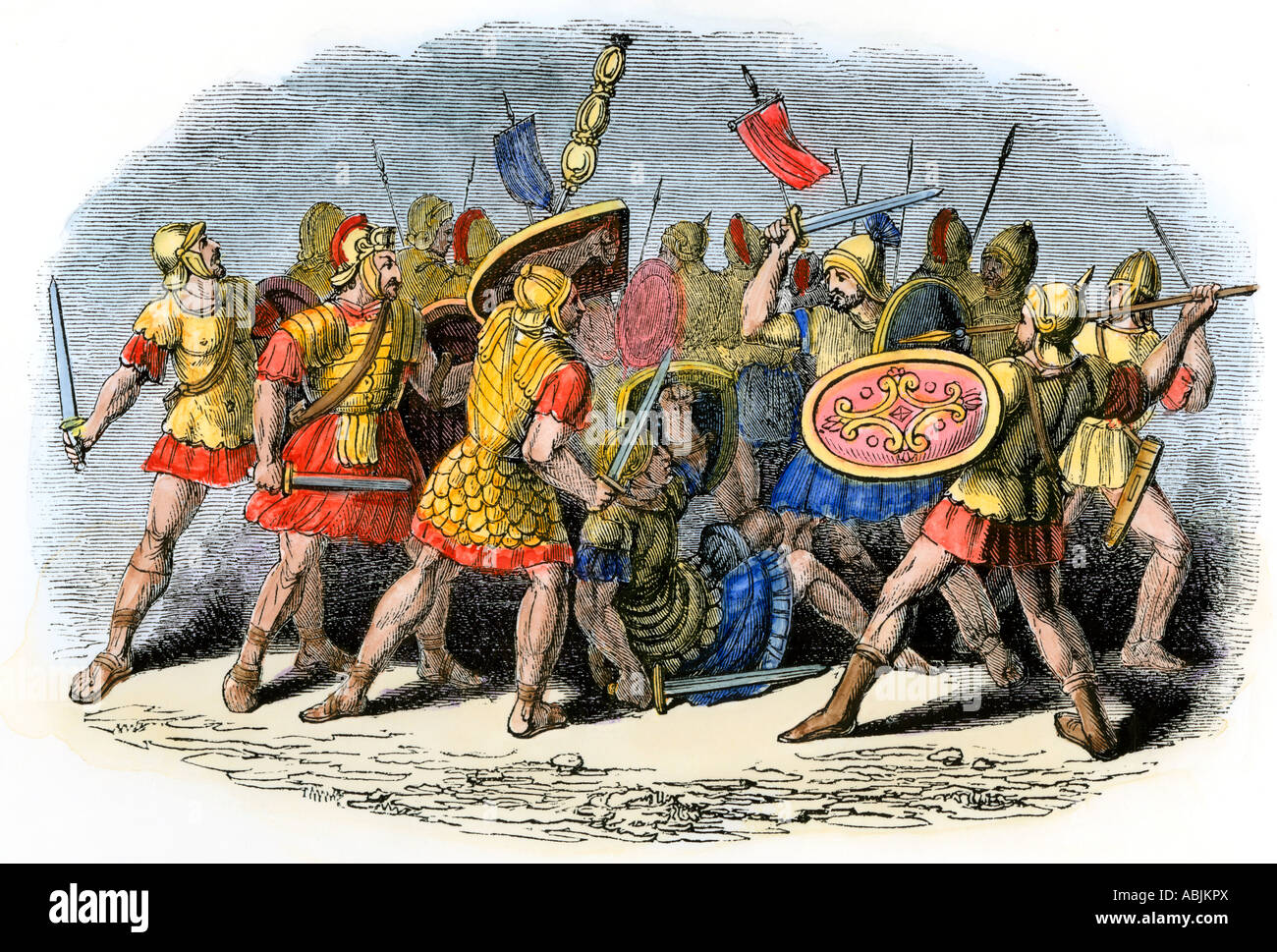 I don't know about you, but I need a break from the nooze. That last post had me talking to myself. And besides, there's another very important matter that needs seeing to.
For the past 16 years (well, it feels like 16 years, I haven't got the energy to go back and check) I have been presenting chapters of Violet Crepuscular's epic romance, Oy, Rodney. I have ignored critics who say Ms. Crepuscular should be confined at the Chateau D'If and her manuscripts burned. Besides, I'd feel kind of silly if she won the Pulitzer Prize just days after I discontinued her.
Anyhow, there's a very sharp division of opinion and people are gearing up as Roman soldiers and fighting over it. Just like in the picture. Somebody's gonna get hurt if this continues.
So far Ms. Crepuscular has written 399 chapters and has yet to get to the point. It seems, well, heartless to cut her off after all that. And I would not like to encounter her number one fan, Mr. Pitfall, on a dark night. Not with my knee as dodgy as it is.
One consideration here, at least to me, is to celebrate a novelist who has established herself as a master of saying nothing. I think I would like to do a crossword puzzle now.