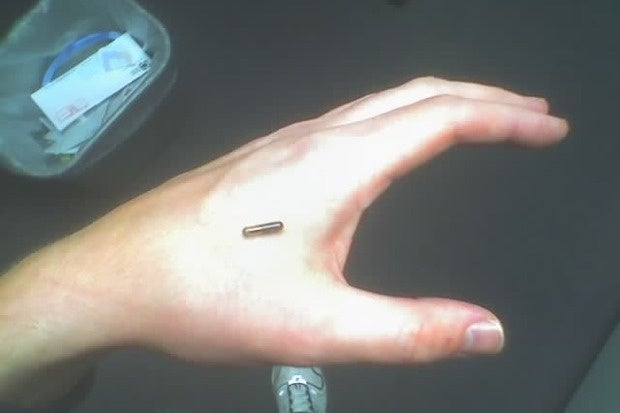 You won't be able to see if after it's implanted.
Oh, boy! We can have microchips implanted in our hands!
But for the time being we'll settle for mandatory face masks and mandatory vaccines and antisocial distancing.
Several of you noted with horror that no one showed even the least misgiving about having a chip in one's hand. Hey, if it's new, it must be good! And it's computerized, so what could possibly go wrong? And we all know that hi-tech stuff can never be used for evil purposes–don't we?