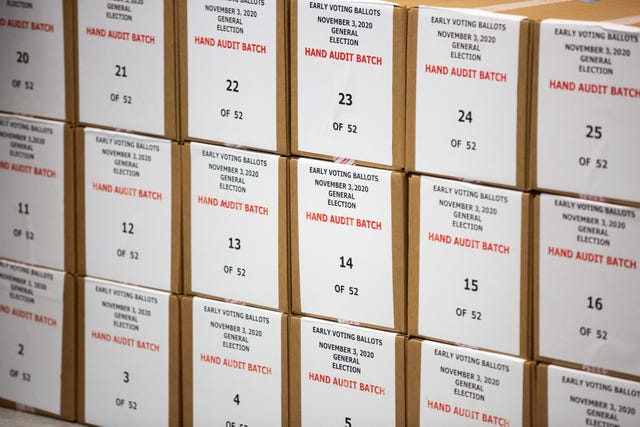 The Pennsylvania legislature has sent a delegation to Arizona to discuss election integrity and to learn how to replicate Arizona's ballot audit (https://www.thegatewaypundit.com/2021/06/happening-now-pennsylvania-legislative-delegation-sits-arizona-lawmakers-discuss-election-integrity-replicating-audit/).
What does this mean? Will Pennsylvania hold an audit, too? Sources say the Arizona audit, involving more than 2 million ballots in Maricopa County, is more than halfway finished by now.
We've got questions. If audits show that "the Biden vote" in several key states was a fraud, what happens then? Do we do the election over? Or do we just sit there and let a bunch of crooks rape our country for the next three and a half years?
And if the audits show the vote was legit–can we believe that, after all the contortions by the Democrats to stop the audits? To say nothing of federal judges', and the Supreme Court's, refusals even to look at any claims of fraud. Can we believe the audits weren't just a whitewash, after all? See no evil, hear no evil…
And one way or another, there'll be more riots, won't there? And what will The Regime do about those? Just let them go on and on? Like, until our cities turn into burned-out ruins?
We have serious problems to solve, and Democrats don't want them solved–ever.