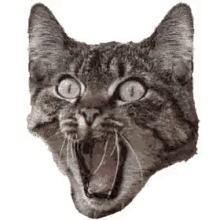 We got our errands done, and then I set up outside to write, which I did until my hands got too cold to write legibly.
Got back indoors just in time to find out that the termites in our White House propose to pay illegal aliens $450,000 each for illegally crossing our border. I was going to write Joe Collidge, but what could he ever come up with half as asinine as this?
Well, I'll try. No harm in trying, as Puddleglum once said.
Oh! And let me take this opportunity to welcome back our friend and esteemed colleague, "thewhiterabbit," who somehow got shut out of here for two weeks or so. I have no idea how that happened; all I could do was keep after WordPress until they fixed the problem. Welcome back, Dave, we missed you.