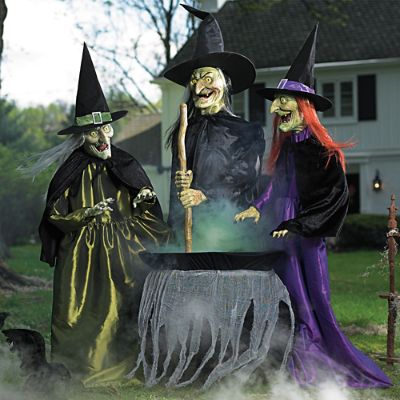 It's gonna take more than witches' brew to make this plan work!
I have an honors degree in Political Science and I'm supposed to understand this stuff. Ha, ha, ha.  I don't.
I've been hearing this scenario bandied about in just the past few days.
Joe Biden's polls are awful–probably worse than the 38-40% approval cited in the nooze. With the mid-term elections coming up, Dems are afraid Biden will lead them off the cliff.
Solution! You get rid of SloJo somehow (think of the aged Tiberius, smothered under a pillow as he waited for his beef cutlet) and Kamala Whatsirname becomes president. Her polls are even worse than Biden's, but somehow that doesn't bother Democrats. One commentator warned, "You'll know the game is on when the media suddenly begins to discover hidden depths of wisdom in Kamala." This presumes the public is even more easily fooled than anybody thought.
Next, Kamala appoints Hillary Clinton vice-president. That Hillary is probably the most widely unpopular and least trusted politician in America is not a consideration.
And then, shazzam! Kamala resigns (why?) and gets a seat on the Supreme Court where she can cackle mindlessly away for the rest of her life, and two-time loser Hillary becomes president without having had to win an election.
And America lives happily ever after! Somehow the consent of the governed, public approval, and popular support have become completely unnecessary.
Honk if you think this is any more than a psychotic episode.