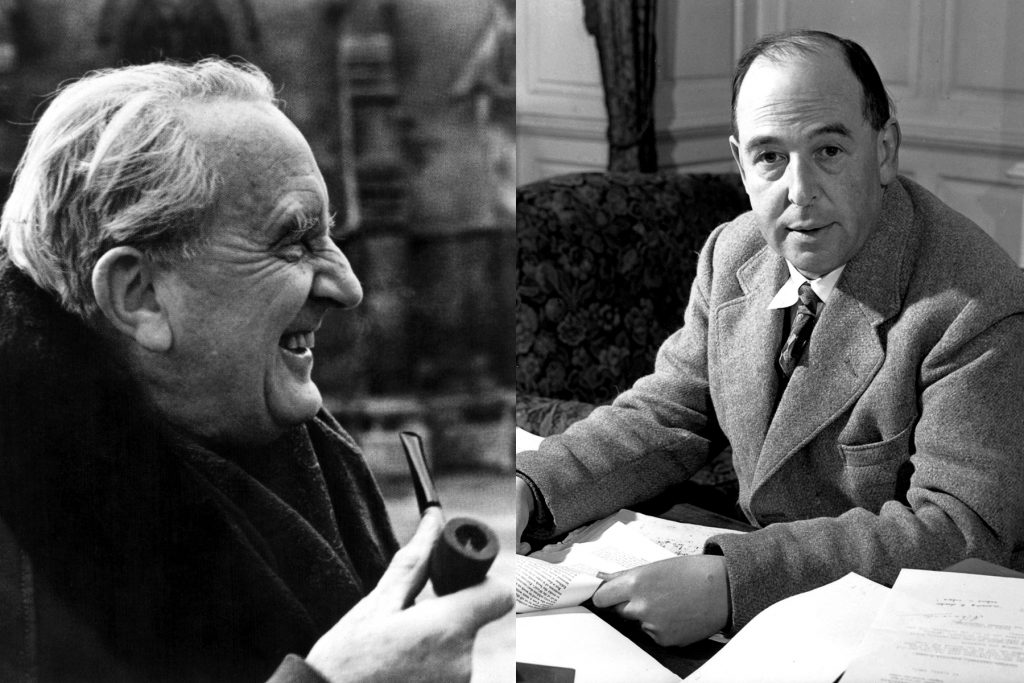 J.R.R. Tolkien and C.S. Lewis
I was in a jam last year, trying to write The Ocean of Time. I knew it would require a double climax, but I didn't know how to pull it off.
For no conscious reason, I began to reread Tolkien's The Lord of the Rings. Not that I was trying to follow him, or imitate him–but suddenly my own book got very much easier to write! I managed the double climax, and by the time I was done, I thought I'd written my best Bell Mountain book ever.
Now I'm writing Ozias, Prince in Peril–and it looks like the guide that has emerged is C.S. Lewis' trilogy (Out of the Silent Planet, Perelandra, That Hideous Strength). This conviction has been strongly reinforced by a study of the trilogy, Deeper Heaven by Christiana Hale. So while I'm writing my own book, I think I need to be reading these four books.
Not to copy them in any way–that's not how it works. A writer who tries to do that will damage his art. Actually, I'm not quite sure how this works. Somehow Lewis' stories are giving me a clearer vision of my own. Writing novels is kind of weird, that way. I sort of wanted to revisit Edgar Rice Burroughs' Martian novels, but the pull of Lewis' trilogy is too strong to resist. Something's telling me just to go with it. I was temped to call it "my instinct," but that gives me too much credit. I do ask God to guide me in my work; and I think my prayers are answered.