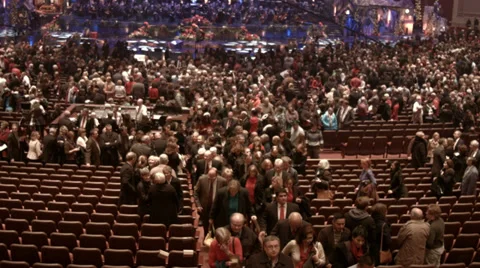 Getting up and leaving
Some of us were upset by this 2016 Pew Poll that reported that 49% of people who'v e left the church no longer believe in God or miracles (and would you believe it" They've found corn in Kansas!). That also means that 51% still do, but that wasn't in the headline.
There are all sorts of reasons for leaving the church. I left out of youthful laziness, and by the time I was ready to come back, my church had joined the Far Left Crazy. But along the way I learned that you don't need a building to have a church–just people gathered together in Jesus' name.
But oh, those replacement beliefs! "We're too smart to believe in God! We've been to college!"
Like a bunch of mummified corpses dancing at a New Year's ball…