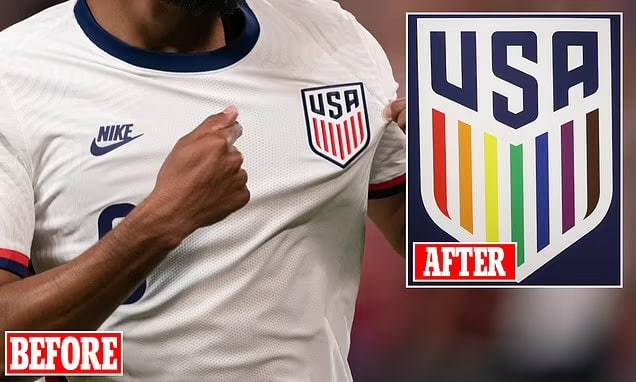 Well, well! Our U.S. World Cup Soccer team has redesigned its team crest "to show solidarity" with Organized Sodomy (https://www.thegatewaypundit.com/2022/11/us-team-redesigns-crest-lgbtq-rainbow-stripes-ahead-world-cup-qatar/). Seems you can't play soccer anymore without shilling for LGBTQ+ etc.
Ironically, the matches will be held in Qatar, a Muslim nation in which no "gay rights" movement is allowed.
Is this our message to the world? What would happen if everybody opted for LBGTQ+? The human race would go extinct, wouldn't it?
(Yeah, yeah–but our betters will simply load their minds and personalities onto a disc, plug it into an android, and be immortal! No next generation needed.)
Uh… What happens to "diversity" if one or more players don't want to advertise for this political position? But we are forgetting that "diversity" means strictly enforced uniformity of thought.