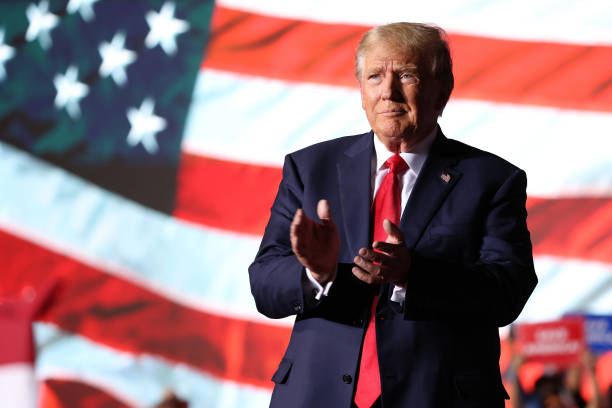 They can't censor everybody! And Donald Trump knows it.
President Trump has issued a policy statement on what he'll do–and what Congress should do–about Big Tech censoring Americans' free speech. It's a "Wow!", and you should read it.
https://www.cnn.com/2022/12/15/politics/donald-trump-2024-free-speech-tech/index.html
(Disregard catty comments by CNN. They hate it when they have to report stuff like this.)
In a nutshell, here's Trump's plan. Some of it will have to wait till he's elected back into the White House in 2024, but parts of it can be done… now!
*Ban federal money from being used to label any speech "disinformation" or "misinformation." The government has no Constitutional authority to stick labels on anyone's speech.
*Fire federal officials who've been involved in such efforts.
*Withhold federal money from any universities involved.
*Force Deep State "intelligence" types to wait seven years before going to work for any tech company.
*Employ both executive orders and legislation to "dismantle the censorship cartel."
Much depends on the Republican Party's commitment to preserve our free speech rights–so let's not hold our breath. Citizens can participate by running out of office any representative who won't get behind the program. No more RINOs wanted!
And I think that while we're at it, we should thoroughly reconsider our relationships with the United Nations, the World Economic Forum, and Communist China.