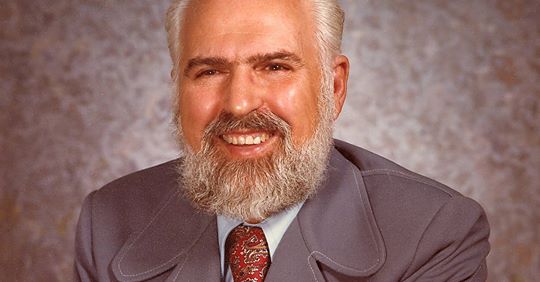 R.J. Rushdoony
Have you got a few minutes? Listen to R.J. Rushdoony introduce this Love of Life Podcast (interview with Chalcedon's Andrea Schwartz). It doesn't take him longer than that to make the case for a Christian education!
https://chalcedon.edu/resources/videos/the-love-of-life-podcast-interviews-chalcedons-christian-education-advocate
I've said it before: If we, the world's people, were actually to do all the things that self-proclaimed saviors and experts of the Far Left Crazy say we ought to do–abortion, transgender, homosexuality, assisted suicide, etc.–the result would be the extinction of the human race. As King Solomon put it, the voice of God's wisdom reminds us, "All they that hate me love death" (Proverbs 8:36).
If they can't get to our children via public education, they can't get 'em at all.