G'day, me hearties! Swab the forecastle, raffle up the yardarm! Byron the Quokka, talkin' sea-talk as you study our exclusive menu of weekend television. (All right, I don't actually know who's excluded from the menu!) Settle down with some nice chewy leaves and enjoy these shows.
7 P.M.   Ch. 07   GRANDPA TARZAN–Sitcom
Walter Brennan–his last role–played a Tarzan rendered stiff and crotchety by old age and barely able to swing across the living room, let alone from tree to tree. This week: Cheetah (Gregory Peck) signs Tarzan up for an insurance policy that he doesn't need: especially since he currently thinks he's old-time New York politician Roscoe Conklin. Jane: Sandy Duncan. Boy: Rod Steiger.
Ch. 12  DANCE, YOU SUCKER!–Game Show/Drama
Win a tryout with the June Taylor Dancers and a guest star's role in their up-and-coming movie, Honey, I Busted My Coccyx. Competitions: Log-rolling, Doubletalk, Singing While Gargling, Getting Dressed Backwards. Host: Some guy who won a Pulitzer. Scorekeeper: Carmen Miranda.
7:15 P.M.   Ch. 03   MONSTER NEWS–News & commentary
Ever wonder what it's like to watch a news program geared to werewolves, vampires, ambulent mummies, etc.? Anchorman Scoop Pooper wonders about it all the time, so the network created this news show especially for him! None of the stories is true, but Scoop doesn't know that. Watch him get excited! Sports: Jaroslav Hasek. Weather: Dame Maggie Smith.
7:30 P.M.   Ch. 24   HANG 'EM HIGH, CHOU EN-LAI–Western
What if the Old West had been in Communist China? What if Premier Chou En-Lai had been a wandering ex-sheriff banished from his town for composing unbearably bad poetry. This is the show that has it all! Chairman Mao: Red Skelton. President Nixon: Linda Hunt. Mrs. McGillicuddy: Yi Wan-Shu. Song: "I've Got Spurs That Jingle-Jangle-Jingle."
8 P.M.  Ch. 67  MOVIE–Pretentious twaddle but otherwise great
In Who Gots What You Gots? (Australian-Latvian, 1998: 256 minutes), a clone of Jerry Mathers stars as a corrupt film-noir prosecutor who falls in love with Babbly Bertha (Joan Collins), a poetess whose personal stamp collection is worth a good $15 of anybody's money. Can Orville Redenbacher (himself) protect her? Thief With a Heart of Gold: Jim Backus.
There! If you can find TV anywhere in the world that's half as good as this, you're welcome to it!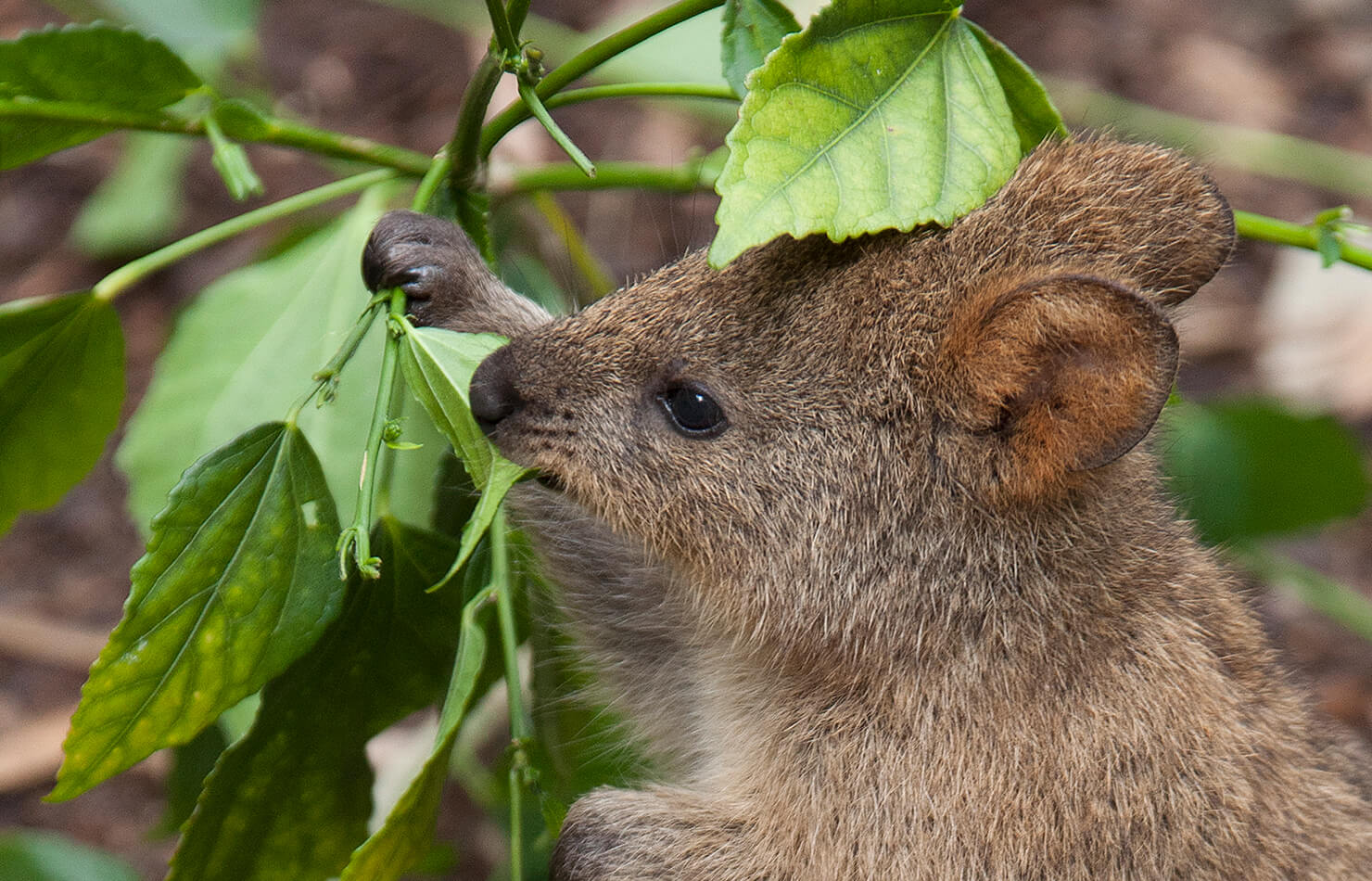 Byron the Quokka, signing off–and these leaves are just right.