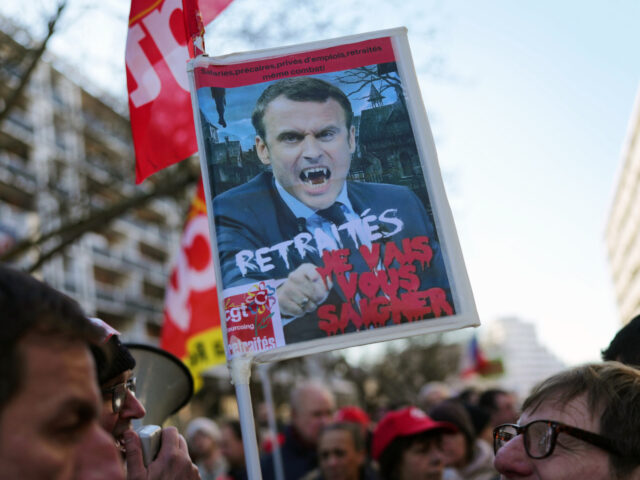 Actually there are lots of people in France who don't respect this dindle.
A French court has sentenced a 77-year-old man to "re-education" for hanging up a banner that's something less than adulatory to President Emmanuel Macron (https://www.breitbart.com/europe/2023/05/04/french-pensioner-sentenced-to-reeducation-after-insulting-president-emmanuel-macron/).
In France it's against the law "to show contempt for public officials." This from the folks who used to gather round the guillotine.
That slurping sound you hear out there is U.S. Democrats licking their lips for envy. If only we could have that here!
Anyhow, the judge was embarrassed to pack the old guy off to prison (can you say "Chateau D'If"?), the cops were kind of embarrassed to arrest him, so he was sentenced to a compulsory "citizenship course." Highly insulting, isn't it?
Quick Quiz: How many nanoseconds would it take U.S. Democrats to pass that law here, if they had the votes?