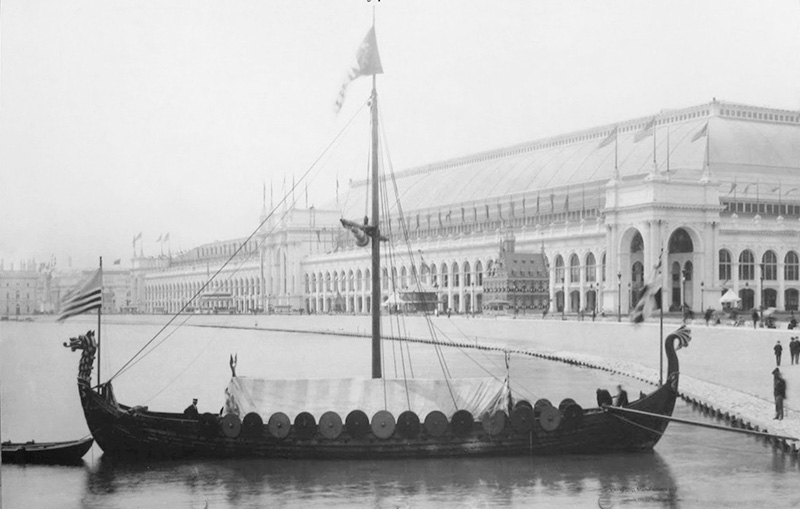 Comments on this blog have sort of slowed down, and with the comment contest goal at 96,000 (another thousand to go!), it just seems like it's taking forever to get there.
Guess I ought to bump up the prize. Like for instance–
Win a Genuine Viking Ship! The lucky reader who posts Comment 96,000 wins a genuine Viking ship, currently on display at some big-time museum in Norway. Vikings come extra, you'll have to hire them yourself–but the ship itself is free, free, free (plus $85,999,99 for shipping and handling)!
Now you can terrorize the coastline and fill your ship's hold with plunder!
What's that you say? A ship of this kind doesn't have a hold? Hey, go harass a grizzly bear or something–we're busy here!
Of course, you can still win a cool T-shirt or an autographed book if that's what you want; but this is probably the only way you can get your hands on a genuine Viking longship.