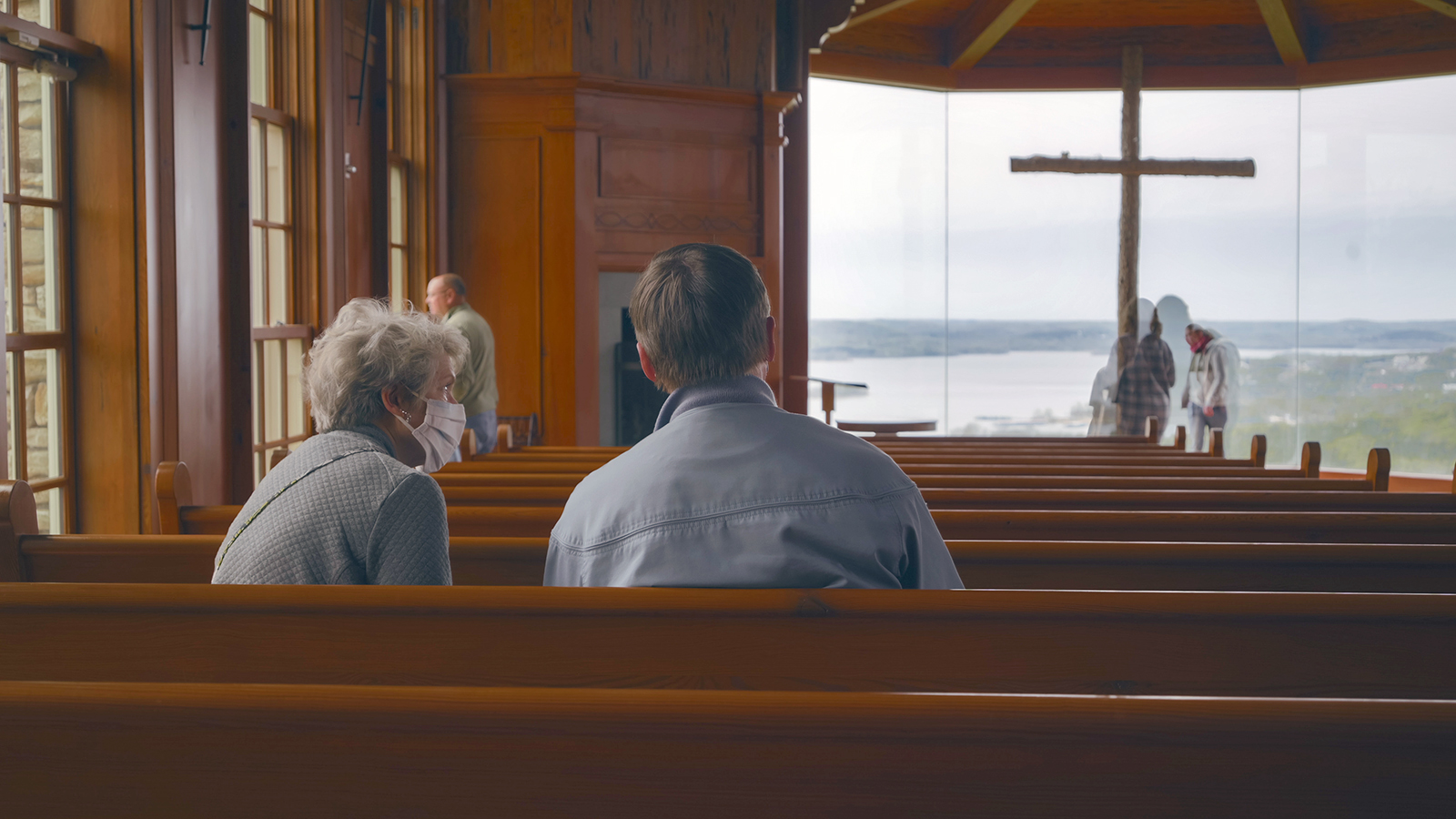 Not exactly crowded, is it?
The Atlantic (of all people!) asks why so many Americans don't go to church anymore, and cites a survey of some 7,000 respondents… concluding that over the past 25 years, some 40 million of us have stopped going to church.
You could only read a few lines of the article before they said you had to subscribe if you wanted to read the rest. I have no wish to subscribe, so I'll try to answer the question myself: Why have people supposedly stopped going to church?
I'd say the No. 1 reason is because many churches have stopped being the Church. Is your church up to its eyeballs in politics (usually Far Left politics)? Do you find the Bible hardly mentioned there? Do you hear a lot of "interfaith" drivel about all roads leading to Heaven? Does your pastor dress up as Spiderman? (I wish that were a joke. It isn't.)
Some years ago I returned to the church that I grew up in, and requested a chat with the pastor. I got a ministerette who warned me against taking the Bible too seriously. I don't imagine she ever did. She also referred to adultery as "no big deal."
I'm not in California, so I haven't encountered any churches where they do "goddess" worship or past lives.
But I am here in cyberspace; and here we share hymns, prayers, study the Bible together, and in some ways function as a church. It is a kind of assembly; and it enables us to get together despite living thousands of miles apart.
It's simple. You bring the Pachamama idol into the church, and Christians up and leave. You do "gay weddings," and people up and leave. You preach false gods, and Christians up and leave.
There are a lot of ways to ruin a church; but the Church, Christ's Church, will survive and conquer.