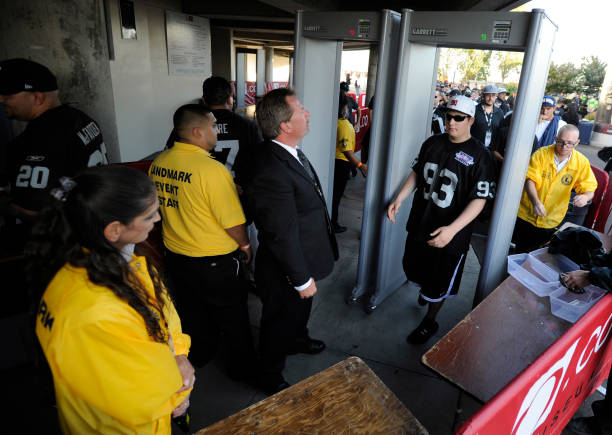 This time the metal detector didn't work.
I don't know about you, but it never occurred to me to smuggle a gun into the park when I went to see a ballgame. Back when we used to go to Yankee Stadium, they had no metal detectors to prevent us from bringing our guns to the game. Not that we had any.
A few days ago, at a Chicago White Sox game, two women were shot–they're calling it an accident–by another woman. Police haven't nabbed her yet. And how did she get the gun into the ballpark?
Well… She was "hiding it in the folds of belly fat," ESPN reported (https://revolver.news/2023/08/accidental-shooting-at-white-sox-game-after-woman-hides-gun-in-her-fat-folds/). Chicago has strict gun laws that everyone seems to ignore.
Things like this didn't used to happen. You could go to a ballgame without getting shot.
This is culture rot, this is failed government, on an epic scale. Our leaders and opinion-shapers are responsible for it. To put it quite simply, you are not safe in any major city run by Democrats.
Are we stuck with it? Is Gun Night at the old ballpark a fad whose time has come?
(And you thought Bill Veeck's "Disco Sucks Night" was a disaster…)