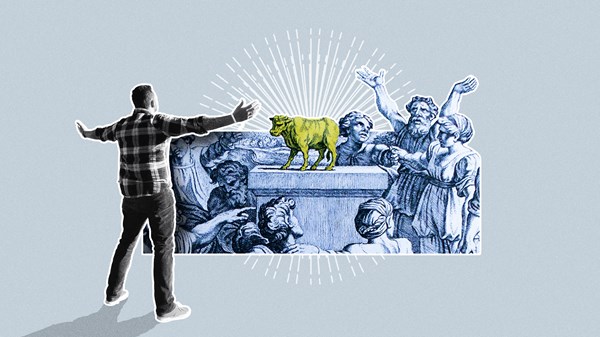 There's always a golden calf somewhere, isn't there?
This happened in 2015, eight years ago, and has only just been noticed.
A pastor at Bethel Church, Redding, California (where else?), gave a sermon in which he claimed that Jesus Christ, Our Savior, asked him, Joe Blow, for forgiveness (https://protestia.com/2023/09/02/bethel-chuch-pastor-gives-blasphemous-testimony-jesus-asked-me-to-forgive-him/).
Oh, that "Anything Goes" theology! Our Protestant churches crank it out by the truckload.
Maybe we do deserve the leaders we have, after all.
I doubt it's necessary for me to critique this pastor's message.