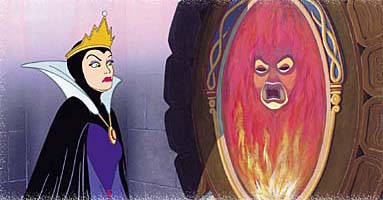 Every leftist has a magic mirror.
Heck, I left out the most important idol! It's the one they see in the mirror. Sorry about that, liberals.
The earth. Nature. The state. "Science." A trinity with four persons in it, presided over by smugness and self-hatred. And please don't ask me to explain how they worship Nature by paving over every bit of it they can grab.