This is what it looked like before it collapsed.
After two years' exposure to the elements, an equestrian statue of recently-retired German Chancellor Angela Merkel… has collapsed (https://dailysceptic.org/2023/09/16/equestrian-statue-of-angela-merkel-collapses-spontaneously-under-its-own-weight/). Shades of Dagon. (See 1 Samuel Chapter 5)
Here's what it looks like now.
The statue was made of "recycled light concrete" (cheap, cheap!).
Looks like they tried to hold it together with duct tape (No, I'm not kidding).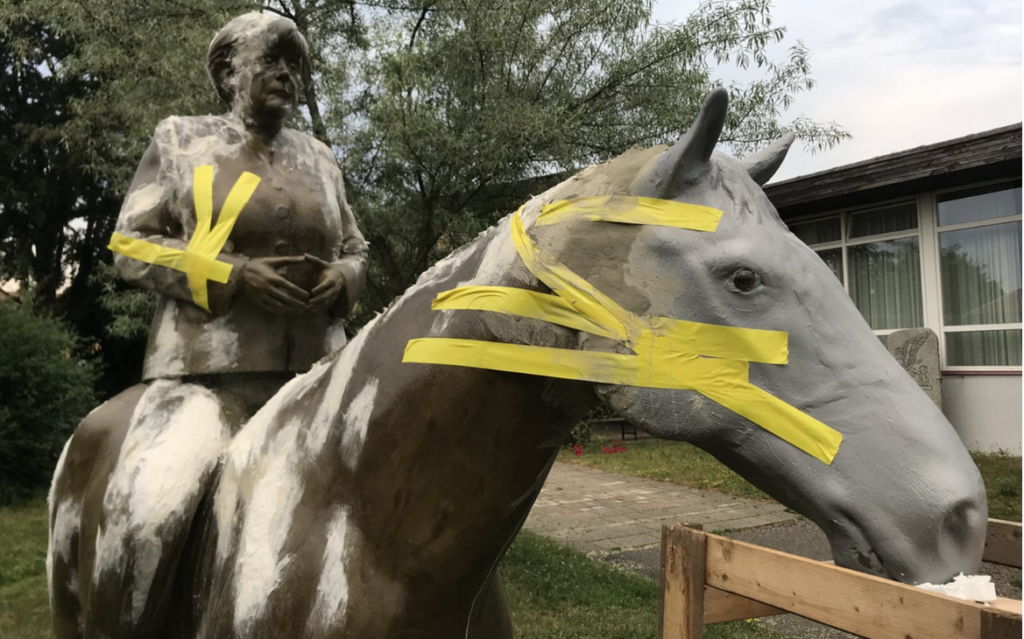 Hello? Is God trying to tell us something here? The statue's cheap and hollow and it fell apart. It's also covered with pigeon poop. Or is that just the cheap metallic patina wearing off so you can see the plaster-of-Paris underneath?
He who has eyes to see, let him see.