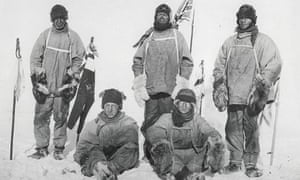 The polar party: they all died trying
Britain has always had a self-destructive streak a mile wide. A recent caper called "Can Our Kids Be Gender Free?" inspired this historical reflection.
In 1912 Capt. R.F. Scott led a party of five to the South Pole. No one came back alive. The same journey successfully completed by Norwegians a month before proved fatal to the incompetence of the British expedition. It was as if Scott had been trying to wish his way to the pole.
I'll have to see if I can discover how "Gender-Free Kids" came out. It won't kill you outright, like a bungled expedition to the South Pole; but I can't imagine it doing any good at all.