G'day out there! Byron the Quokka here, with weekend TV that'll make you think you died and went… [pause] … well, never mind! Just enjoy it. Here are a few samples.
4:06 P.M.  Ch. 08  EMERGENCY BROADCAST–Missing celebrities
The June Taylor Dancers have gone missing! What, all of them? That's right, the hole kit 'n' kaboodle. Join host Bao Dai (remember him? Gold star if you do!) as he fields hot tips phoned in by the seven audience members. Theme song: "Hold My Coccyx"
4:30 P.M.   Ch. 14  NUDE BASKETBALL–(Don't worry, all the naughty stuff is blurred out)
The Addis Ababba Redshirts–they don't wear any shirts, of course–take on the Union City Mandrills at Pong Arena, Greenland. Losers have to go outside! Play-by-play: That woman from Wal-Mart. Color: Senor Wences.
Ch. 51   JIMMY FRAUD'S VARIETY HOUR
This week's outing has it all! William the Trained Lobster! A very angry Cyclops! A mailman who can sing 1960s protest songs backward! And of course Jimmy himself, trying to escape. Brought to you by Snuffy's Crunchy Critters (don't ask).
5 P.M.  Ch. 88   THE MAN CALLED XYXSTER–Western, probably
E.M. Forster stars as Nick Xyxster, who wanders the Old West looking for the man who gave him a hot foot 20 years ago. Tonight: Death  (Mickey Rooney) challenges Nick to a game of chess. At stake: the legendary Lost Gold Mine of Odd Ogg (himself).
That should hold you for the weekend! Here on Rottnest Island, we're all wondering where the June Taylor Dancers will turn up next.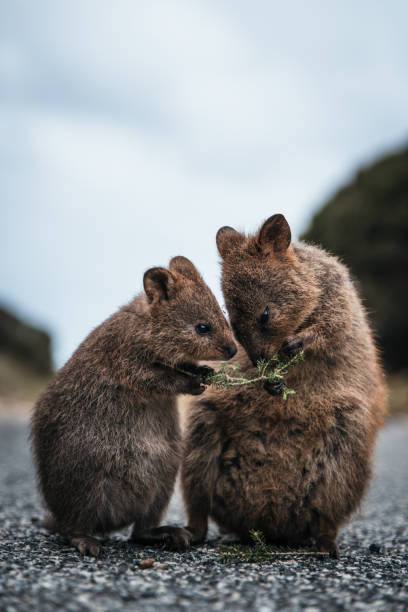 Aunt Feezy and Cousin Lindy chow down before watching their favorite shows.