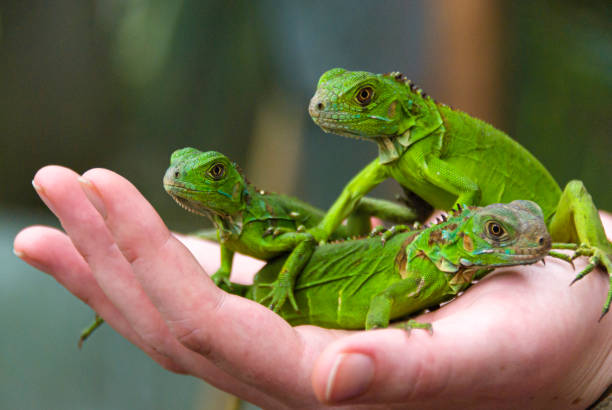 I haven't the heart to illustrate this. Here are some nice baby iguanas instead.
You don't need me to cover war news, do you? There's already plenty of it out there. No–I'm more focused on the ongoing self-destruction of our civilization, much of it the work of idiots.
So here's a new word for us to learn.
"Fictosexual." As in "We're All Fictosexuals Now" (https://unherd.com/2023/10/we-are-all-fictosexuals-now/#:~:text=Often%20understood%20as%20a%20niche,only%20attracted%20to%20fictional%20characters). Don't blame me if the link doesn't work; the article has also been published by Gateway Pundit and is accessible there.
"Fictosexuals" love only fictional characters. The UnHerd article tells us of some kook in Japan who "married" a hologram. They aren't into real people. This has been a growing phenomenon in Japan–a country already saddled with a birth rate low enough to cause concern in many quarters.
Culture rot marches on. What's big in Japan can easily spread to other countries. Sort of like COVID.
We've already developed quite a lexicon of newfangled sexual perversions; and if everybody does them, our species goes extinct. Like, why bother with a real flesh-and-blood person when you can become obsessed with some character in a video game or a movie?
Turning away from God exacts a fearful price. Male and female created He them–period. What we create is… nothing.