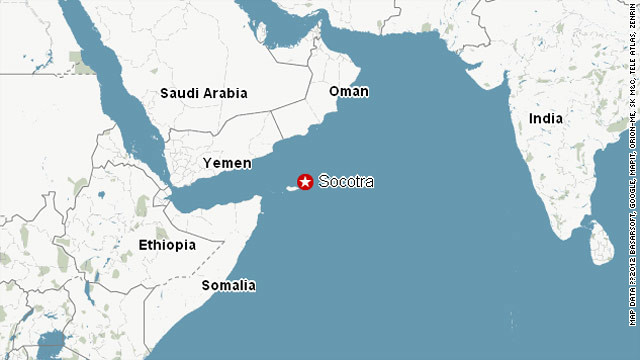 As you can see by the map, the island of Socotra is in the middle of the ocean, and you can't go there unless you have a boat, a helicopter, or a small plane.
I am purposely ignoring the dismal and unedifying news of this day, in favor of something that's not news at all, but really, truly puzzling. I like a good puzzle–don't you?
In 2008, a Russian scientific expedition discovered Olduwan stone tools on Socotra. "So what?" you say. Well, "Olduwan" refers to the oldest and most primitive stone tools we can find, named after Olduvai Gorge in Africa. They are so primitive that some scientists think they were made not by human beings, but by Australopithecus-type ape-men. Others say no, they're too advanced for non-humans, they must have been made by this hairy little fellow, Homo habilis.
Okay–let's agree that Mr. Habilis made those tools.
So how in the world did they wind up on Socotra? Hold on, let me ask that in italics–How in the world did Olduwan tools wind up on Socotra? I mean, like, if you used tools like this to build a boat, you'd better have an awful lot of time to devote to it, and a great fondness for swimming many miles from the nearest land. Or was Mr. Habilis getting there by air?
I don't know how those tools wound up on an island in the middle of the ocean. Maybe their makers hitched a boat-ride from regular human beings. The Darwinian fairy tale offers no explanation for this–but if you're into Evolution, anyone out there, go ahead, give it a try. See what kind of far-fetched story you can come up with. I'll be gentle with you: after all, I used to be one of you myself.
But Olduwan tools in the middle of the ocean? Nah! Go figure!