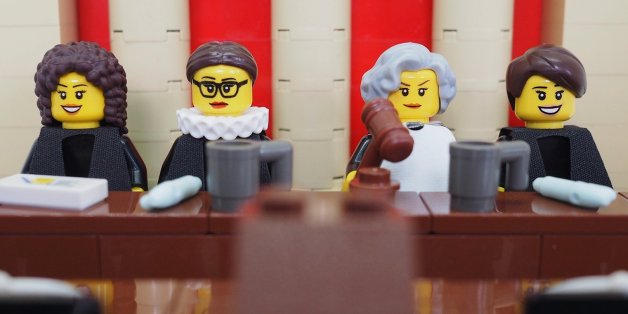 Tomorrow the U.S. Supreme Court will begin hearing a case whose outcome could abolish religious and artistic freedom in America: Masterpiece Cakeshop Ltd. vs. Colorado Civil Rights Commission (http://www.syracuse.com/opinion/index.ssf/2017/12/cake_wars_supreme_court_to_hear_case_on_artistic_expression_civil_rights.html).
In 2012 the state of Colorado crushed a Christian baker who refused to obey a demand that he create a custom cake for a "wedding" between two men. He claimed religious and artistic freedom. His custom cakes are works of art, each one unique; and no one ever questioned his policy of not creating cakes with alcohol content or cakes celebrating Halloween. There were, of course, countless other bakers who would have agreed to make the cake: but Big Sodomy and Big Government were determined to make an example of this baker. Scare all the others, don't you know.
There are four flaming liberals on the Court who might as well not even hear the arguments: they will always vote against religious liberty. Then there's Justice Anthony Kennedy, who once again finds himself acting as the most powerful man in America, a virtual dictator. Kennedy has a history of being head over heels in love with "gay rights," so I think we know what he's going to do. And presto, that's five votes, and that's the end of any meaningful application of the First Amendment.
Armed with this precedent, the "gays" can wage war on Christians in any field of public expression, be it art or politics. They will claim the right and the authority, backed up by the government, to dictate the content of works of art.
As a novelist, this makes me fear for my future. All it'll take is one gay activist demanding that I include gay characters in my books: I refuse, and next thing I know, some (LOL) "civil rights" agency rules that I can't write any more books, sentences me to sensitivity training, and threatens me with prison.
Think it can't happen? Well, it already has, in Britain: an artist punished for not including content in his art that the government decided ought to be included. Seems the characters in his story lines weren't "diverse" enough. His stories about rural English villages were too English. So first they "investigated" him–'cause, hey, y'know, he just might've committed a crime!–and then they kicked him off the TV show that he created and made an international hit: Midsomer Murders.(https://leeduigon.com/2016/11/02/and-then-they-came-for-our-fiction/)
I will be astonished if the Supreme Court doesn't pounce on this opportunity to destroy religious freedom in America once and for all–to establish as a matter of law the principle that the only rights that count are "gay" rights: all others are to be subordinated.