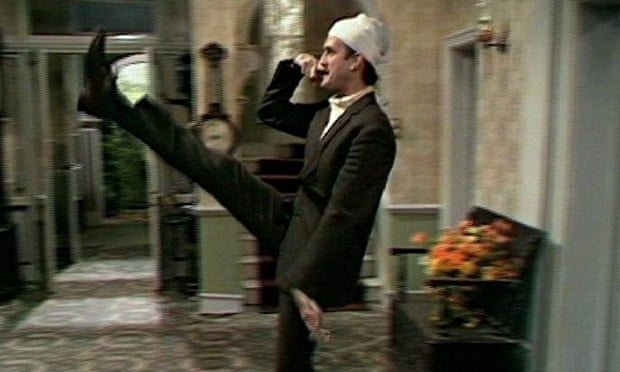 See what happens when you watch "Great British Railway Journeys"?
When they're not busy having people arrested for silent prayer, or jailed for "misgendering," today's British government pursues national extinction by censoring and forbidding the most surprising things (https://www.spectator.co.uk/article/can-you-really-be-radicalised-by-great-british-railway-journeys/).
They've got this "Prevent programme"–as in preventing people from going round the bend to the right–which employs an agency called the "Research Information and Communications Unit" (RICU), whose job is to "study social media content" and sniff out any "right-wing extremism."
Seek and ye shall find! Turns out that practically everything in print and on the screen can turn folks into goose-stepping Nazis. Here are a few of the things RICU thinks you ought not to be viewing.
*Novels by J.R.R. Tolkien (The Hobbit) and C.S. Lewis (Chronicles of Narnia). Unsafe! Taboo! It is rumored that these men were Christians! And we can't have that in Britain, can we?
*Sir Kenneth Clark's Civilization series. Racist! Hater! Biggit! This bloomin' Nazi! He covers no-good racist stinkin' Western civilization–which isn't real civilization at all, when you come to think of it.
*BTW, everyone who voted for Brexit–that is, the clear majority of the country–is a right-wing extremist.
*Wherever you spot "patriotism," keep your eyes peeled for right-wing extremists. Everyone knows you're supposed to detest your country!
*Great British Railway Journeys–nope, sorry, you shouldn't be allowed to see this. Really! "We're stopping at a nice place along the Mushdown Line–" "Stop, you Racist! There are no nice places in Britain, the whole place is just plain horrible!" Can't have people thinking there's anything nice about their country.
If Britain is still here by the end of this century, it won't be any thanks to British governments.