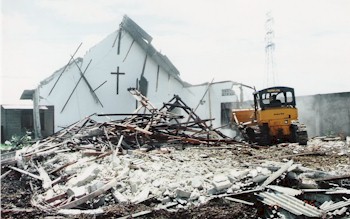 Are we in California?
The California state legislature is considering a bill to ban all books and speech "that violate LGBT priorities" (https://leeduigon.com/2015/07/11/abomination-video/). In fact, the bill has already sailed through two committees.
What do they mean? Well, writing or saying anything that could be construed as trying to encourage "sexual orientations change efforts"–like, for instance, quoting a Bible verse on repenting from sexual sin, or teaching your children that there are only two "genders" and all the rest is political poppycock. The bill makes it a crime to say or write such things–a crime to be punished by imprisonment. It would also allow the state to close churches, or even ban the Bible.
("A funny thing happened to me on my way to North Korea. I wound up in California!")
That the measure would be blatantly, flagrantly, boisterously, overpoweringly, and laughably unconstitutional seems to bother nobody in the California legislature. So it won't survive a court challenge, unless the whole country's gone as mad as California; but it'll destroy some lives before it gets struck down.
Meanwhile, it does tell us, in no uncertain terms, where the Democrat Party is coming from and why it must never, never, ever again be permitted to take power over our country. Not ever.