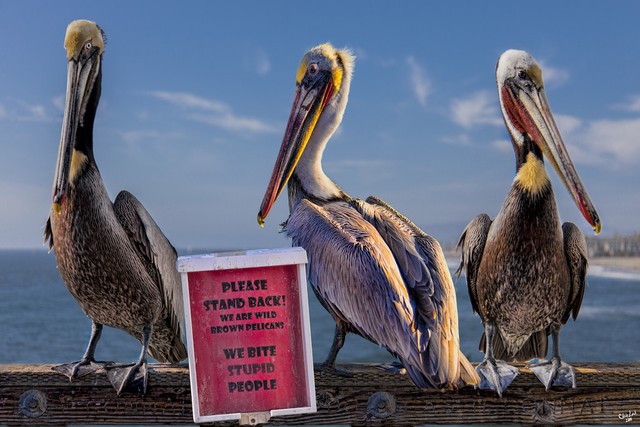 Dang, nothing goes right for our colleges and looniversities, these days.
The graduation ceremony at Pepperdine University, overlooking the Pacific Ocean, was disrupted recently when a couple of pelicans decided to land in the middle of it (http://losangeles.cbslocal.com/2018/04/30/pelican-graduation-pepperdine/): the real world asserting itself, as it were. One of the birds seemed inclined to stay, and resisted efforts to shoo him off. He managed to nip somebody, while he was at it.
You have to admit it broke up the tedium of the graduation exercise. The crowd went wild over it. We are happy to report that no panic ensued: people are not so far gone that they're going to be freaked out by a couple of pelicans. Everybody seemed to enjoy the interruption. No one suggested emergency counseling for the graduates.
No one that we know of, at least.