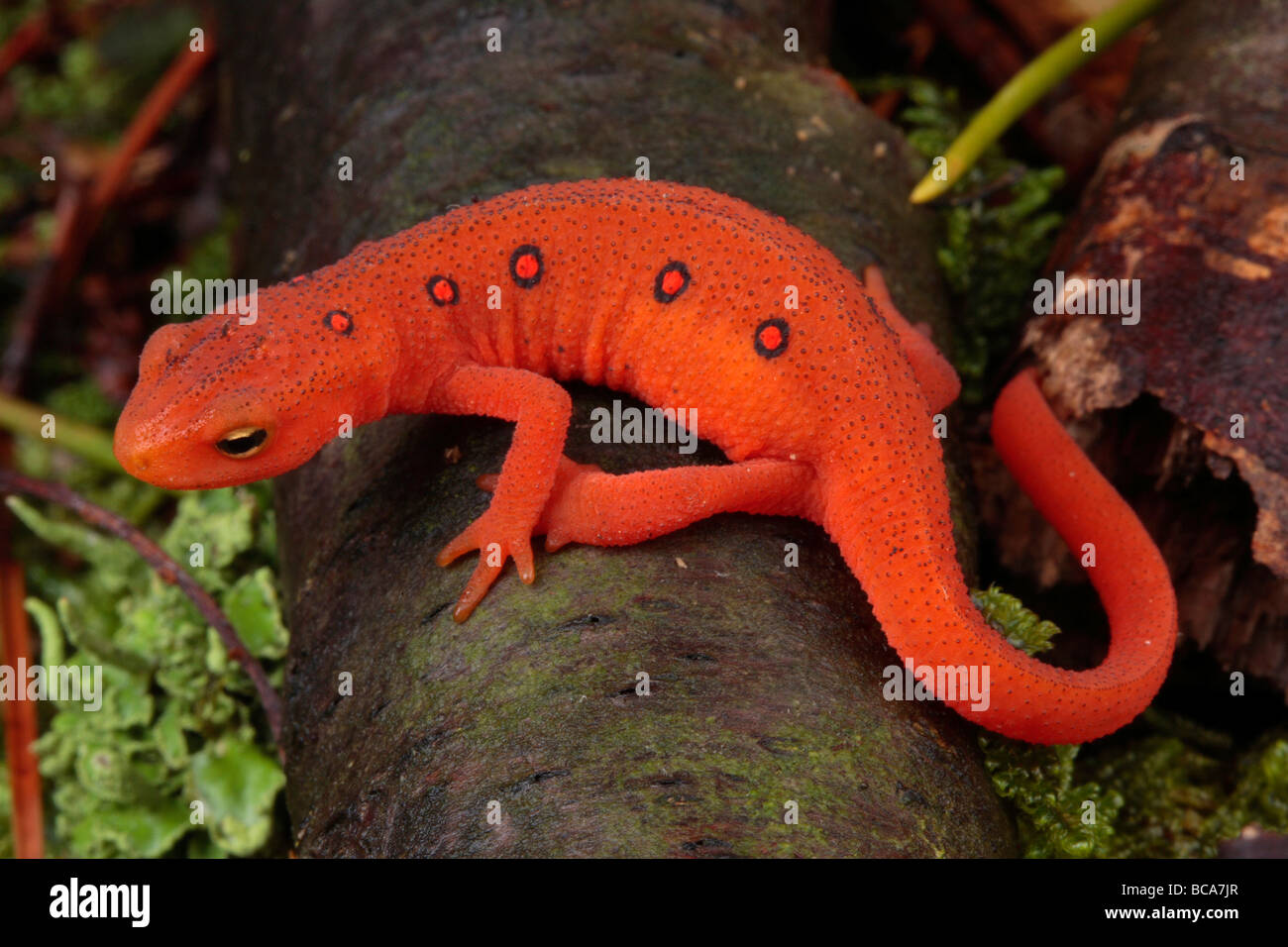 Bad enough having to write about pornography: I refuse to illustrate it. Here's a nice red eft instead.
I give you my word that I'm not making this up. Yes, a pornography actress has complained of sexual harassment on the set (https://nypost.com/2018/08/29/i-was-treated-like-a-piece-of-meat-adult-actress-waits-for-metoo/). "I was treated like a piece of meat!" she wails.
Uh… yeah… so? What did she expect?
Ooh! But "other women in the porn business have come forward with allegations of sexual misconduct–" ya think? And so have "sex workers." Those used to be known as prostitutes.
This poor porny actress, in the course of doing a certain kind of scene which shall not be described by me, complained she was "groped by a director." Good heavens. And of another kind of scene, she said, "I don't mind being lightly choked, but–" I think I'll stop there.
How exactly do porn performers expect to be treated? Go ahead, say "With respect!" I double-dog dare you.
Under no circumstances are they engaged in work that anyone is obliged to respect. If they had any self-respect, they wouldn't act in porn films. How can they demand that anyone else respect them, if they don't respect themselves?
But as liberals and secular fundamentalists continue to transform America into a vast fornication theme park for lazy and immoral swine, don't expect any good to come of it.