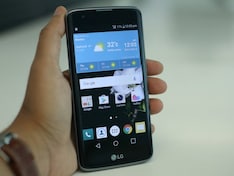 Nope, no voter fraud here!
If you're worried about voter fraud–a Democrat staple for many years–in the coming midterm elections, here's something that might make you worry more.
West Virginia, in 24 counties, plans to allow absentee voting via "smart" phones (https://pjmedia.com/election/w-virginia-announces-smartphone-voting-for-midterms-raising-serious-security-concerns/). We have learned to be on the lookout for skullduggery whenever anything is pitched to us as "smart."
The technology will be provided by a company in Massachusetts called "Voatz." Doesn't that name just fill you with confidence? The idea is to make it easier for absentee voters–for instance, military personnel stationed overseas–to cast a ballot when there may not be a voting station handy.
Well, all right, we certainly want our military people to have their vote. And we are assured that this newfangled procedure "requires a heightened standard of identity verification for users than traditional absentee ballot processes." We like that… provided it's true.
We are up against a Democrat Party that has shown, times without number, that it will do just about anything you can think of to acquire votes. They've already got the dead vote, the multiple-voter vote, the illegal alien vote, and the fictitious person vote. So we would like to see proof that this high-tech innovation is not just another way of facilitating voter fraud.
If the military vote goes Democrat, I think that'd be proof right there that it was rigged.
But by then it'd be too late to learn that.