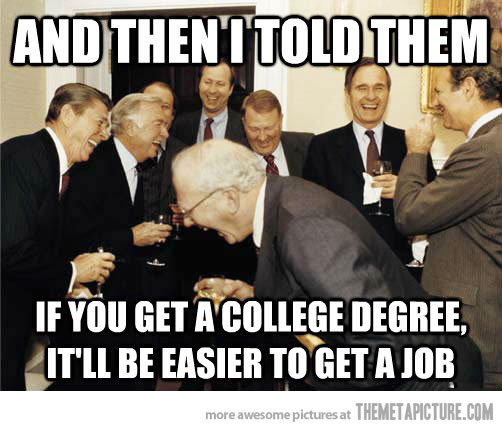 Campus Reform has listed the top five looniversities in America for Far Left Crazy bias (https://www.campusreform.org/?ID=11556).
San Diego State offered a course on "removing Trump from office." Amazing, what you can get academic credit for, these days.
University of Minnesota-Twin Cities hired an abortionist to "train" others. Public outcry has made them back off on the actual hiring. Your tuition dollars at work!
At the University of Michigan, a professor refused to recommend a student for a program of study in Israel… because he doesn't like Israel.
University of Southern Maine gave academic credit to students for traveling to Washington, D.C., to "protest" Brett Kavanagh's appointment to the Supreme Court. I wonder if they offered extra credit for clawing and banging on the Supreme Court's door while the justice was being sworn in.
University of California-Berkeley "disavowed" a Student Senator for citing her Christian religious beliefs as the reason for her unwillingness to support the "transgender" movement. The usual round of groveling afterward didn't save her.
America has too many colleges and universities, too many students wasting four to six years of their lives in classrooms, too many Far Left Crazy wackos "teaching" them, and way, way, way too much money being squandered on tuition and fees. We are "educating" ourselves to death. These institutions desperately need to be fully defunded. Let them survive in a free market–if they can.