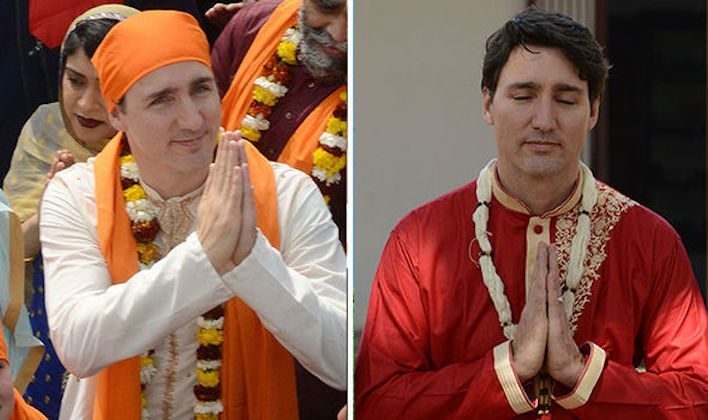 It isn't Cultural Appropriation when he does it. It's just stupid.
Thanks to a new executive order by Prime Minister Justin Trudeau, Canadians will now have to sign an "oath of attestation," professing their belief in Evolution, as a condition of employment.
"There is no room in the Canadian economy for hateful people who refuse to believe in settled science," Trudeau said. "We will distribute copies of the oath to every employee in Canada. Check the box 'Yes,' or you're out of a job!"
Last year Canada ruled there would be no "Summer Jobs Canada" funding for any organization opposed to abortion (https://www.firstthings.com/web-exclusives/2018/02/canadas-pro-abortion-politics).
The new order, Trudeau explained, is aimed primarily at Christians while Muslims are exempted. "It's always the stinking Christians who try to block progress," he said, "always the no-good Christians who stand between us and the achievement of an earthly paradise. Well, from now on in Canada, they're going to have to do it without a paycheck!"
[Editor's Note: This story is a hoax. It is an experiment, intended to discover whether people believe there is any limit to the excesses of the Left–of which Trudeau is a spectacular example.]