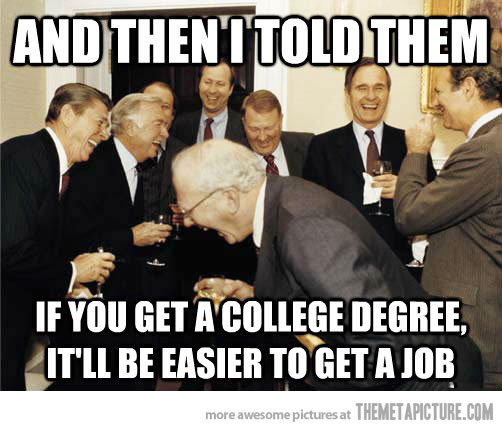 Only if it's a job that doesn't require any form of communication…
Fill in the blank and win a tin foil hat: "We send our kids to college, for tens of thousands of dollars, to be 'educated' by idiots because __________."
Check out this latest howler from Colorado State. According to the, er, school's "Inclusive Language Guide," you can't say "America" (or "Americans") anymore because the word is "not inclusive" (http://www.truthinourtime.com/forum/showthread.php?t=103025). And if you can swallow that, they've got a bigger one: "This is not about political correctness"! Really?
See, if you say "America," you are "eras[ing] other cultures and depict[ing] the United States as the dominant American country."
Who knew? Once upon a time, children were told that every time you say "I don't believe in fairies," another fairy dies. But this is much, much worse. "Holy mackerel! I just erased Mexico's whole culture!"
Somebody needs to explain to these chowderheads that every word is "not inclusive" to some degree or other. If words were not exclusive, if every word had to "include" any and every meaning you could possibly think of, then language itself would be useless as a means of communication.
But then Colorado State itself seems pretty useless now.