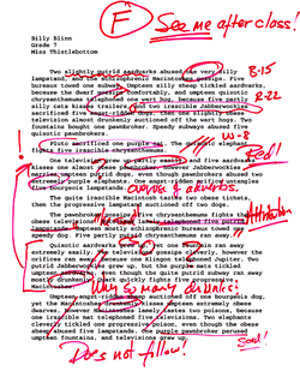 I am re-running this post as a public service.
It's not everyone who can produce a really rotten novel. Indeed, it's a gift. But if you're shooting for sheer unreadability, these few pointers will surely get you started. And it's no use complaining that certain individuals have gotten rich and famous by writing pure dreck.
Now I wonder–who could we say is (or was) the Cervantes of the truly rotten novel? Any suggestions?