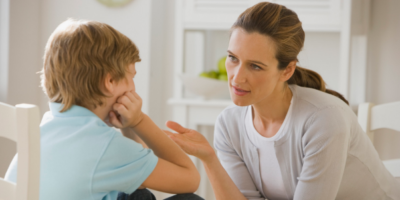 This essay by Andrea Schwartz would have been just as applicable in 2005 B.C. as it was in 2005, when Chalcedon published it.
https://chalcedon.edu/resources/articles/honest-conversation
How do we answer children's questions, which can sometimes lead us well out of our comfort zones? Andrea's advice is to "tell them things as they really are, rather than sugarcoat or mislead them." Sometimes you have to tell the child about wrong or foolish things you did when you were his or her age. That's not easy, but it is important.
My Aunt Florence almost drowned when she was a little girl because my mother, who was supposed to be watching over her little sister, got sidetracked playing with her friend and never saw Florence toddle into a nearby pond that the older kids used as a swimming hole. Good thing someone else saw it! It was a revelation to me, as a little boy, to learn that my mother once fell down on the job every bit as badly as I did… when I was supposed to be watching out for Alice but got distracted making mud pies with my cousin Jeffrey and never noticed her toddle out of sight–all the way out to Main Street!
And yes, I got what my mother got for not watching out for her sister.
I honor her today for her honesty.