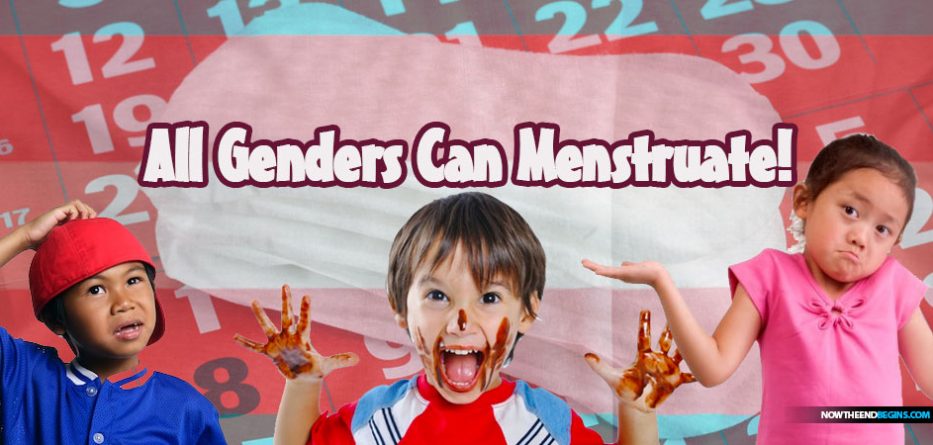 Public "education" is a rip-off. Even worse, a disservice. And worse than that, an injustice.
"All Genders Can Menstruate," a flagrant falsehood, is taught in British schools and is making its way into American schools.
There are only two genders, male and female. There are no others.
Teaching defenseless children things that aren't true is a crime.
You pay for it. We all do. We pay through the nose for public education, it costs a fortune, and we have no say in who teaches or what gets taught. All we do is pay. Here we are paying for lies. Paying to make our children believe lies.
If you pay for something, it's yours, you own it–right? Well, with liberals running things, no, you don't own it. You only pay for it; they own it. They decide who teaches in your schools. They decide what your children get taught. You just pay.
If we had any self-respect, we'd put a stop to this. Pronto.