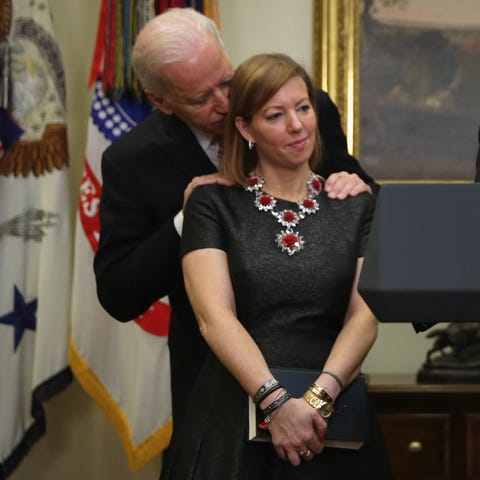 He's just a touchy-feely kind of guy… Like Dracula
Somehow this slipped past me when it came out in 2017–Gropey Joe Biden teaming up with Lady Gaga for a public service announcement against sexual harassment (http://freerepublic.com/focus/f-news/3841566/posts).
Let's see… Biden himself… Ted Kennedy… Chris Dodd… Bill Clinton… that fat-head from Saturday Night Live who somehow wound up in the Senate… You'd think the Democrat Party was the official Sexual Harassment Party.
Liberals and statists are incapable of shame. In Biden's case, his history of groping, pinching, grabbing, and heavy-breathing on women goes back years and years, even decades.
Is this like an aardvark doing a PSA for the ant-hill?