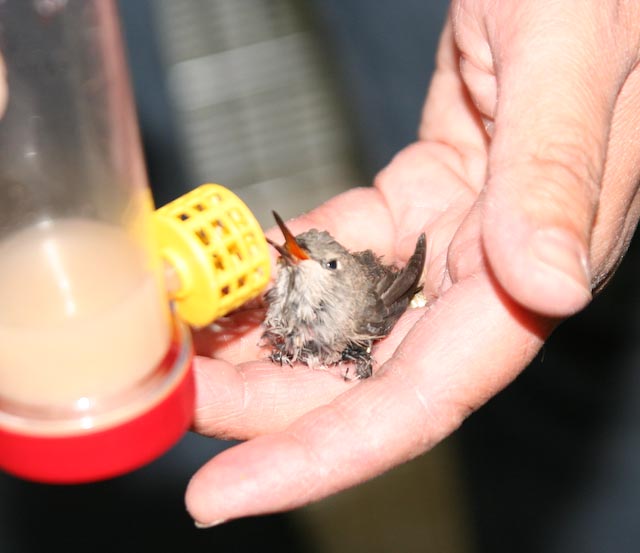 I've never in my life seen a real, live hummingbird–let alone a baby hummingbird. Look how tiny it is!
It's a beautiful spring day today, sunny and cool. As I sat outside with my cigar, leafing through The Golden Treasury of Natural History, it occurred to me that I had no idea what a baby hummingbird would look like. I soon found plenty of pictures on the Internet.
As Samuel F. B. Morse once said, "What hath God wrought!" No one has ever seen it all; a lifetime of study wouldn't suffice.
We have more than a lifetime's worth of Creation to enjoy.