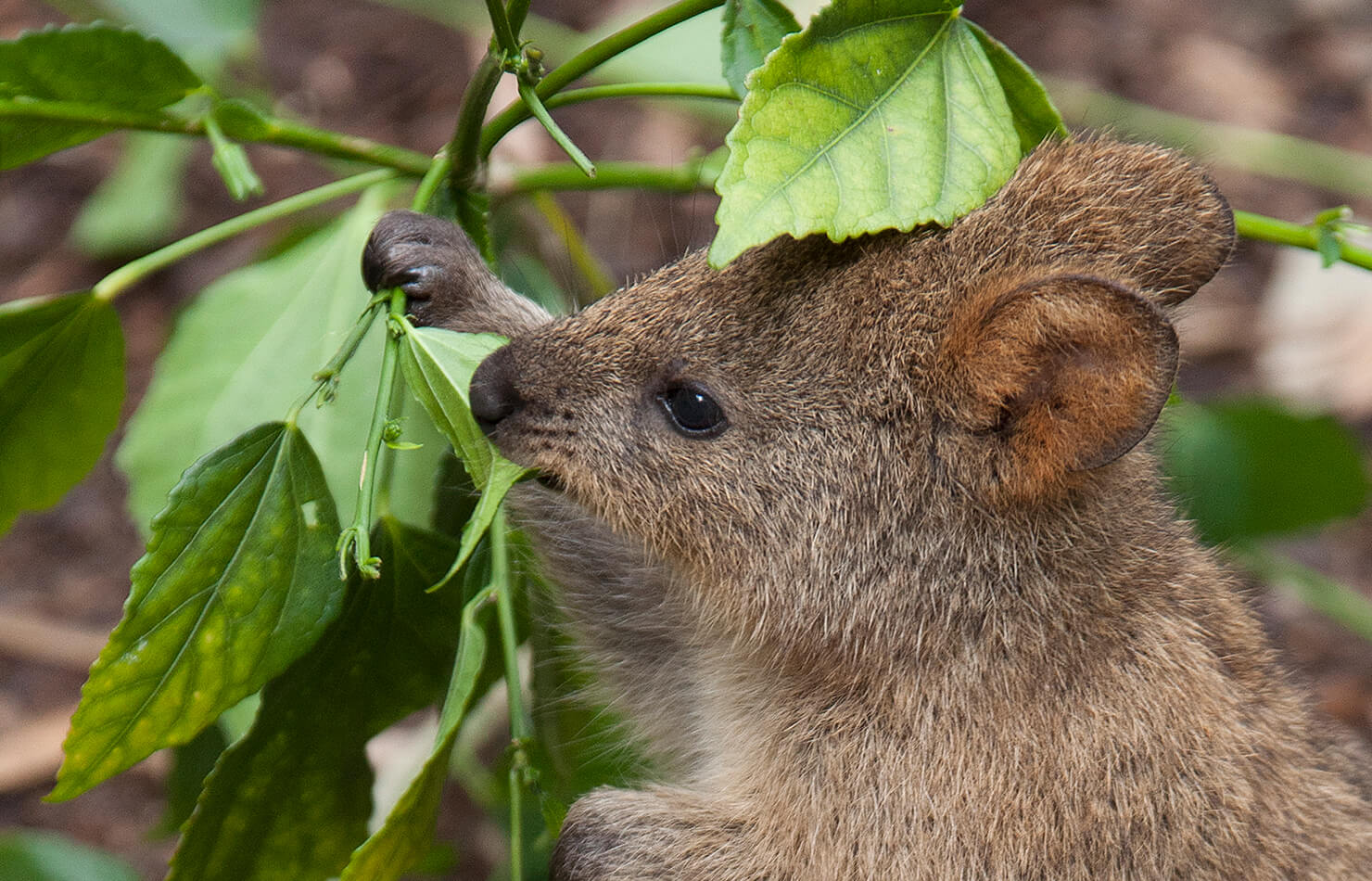 Actually, all the courses at Quokka University are new because we haven't opened yet. But let me turn the program over to Byron the Quokka–
G'day! We're experimenting with a course on Leaf Cuisine; but before I tell you about any more of the courses we'll be offering, I'm supposed to remind you that we've got a comment contest going–just 704 more comments and we reach No. 65,000 and someone, it could be you, is a lucky winner!
A very famous celebrity named Brad Something-or-other is going to teach a course called How to Write Good, we'll have one on Stinky Movies, a lecture series on How to Avoid the News, and a mini-course about French painters that you never heard of. I haven't, that's for sure. Bob Matisse? Ginger Renoir? I think I'll take this course! Felix the Platypus is going to teach it.
Munchable, crunchable leaves will be served with every class meeting!