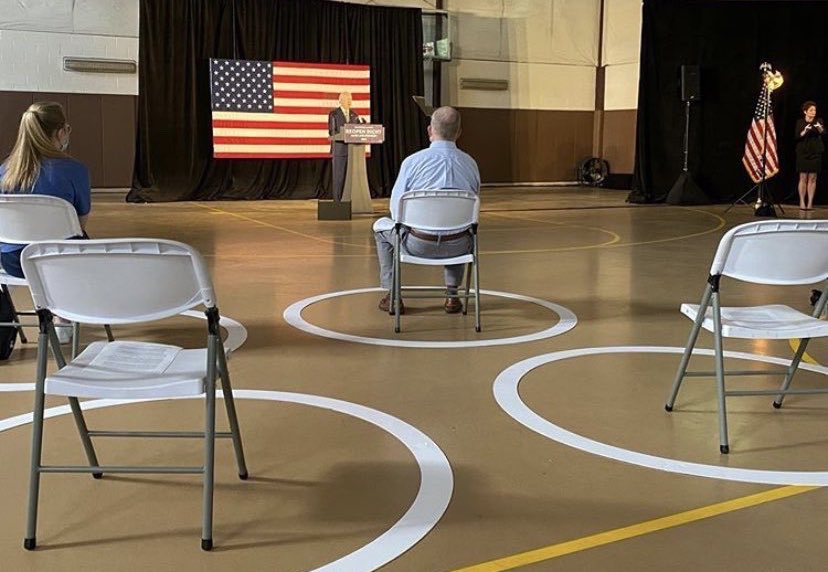 Is this a blog or a Biden rally? I mean, look at this–you could seat 'em 50 feet apart and still have room for more. I found so few views on my blog this morning, I thought for a minute I was at a Biden rally.
The noozies tell us Gibberin' Joe is up 12 to 15 points in the polls–blowout country. Gonna be worse than what Johnson did to Goldwater. Roosevelt to Hoover.
Then you look at the rallies. Trump rally: thousands. Biden rally: lucky if you've got enough for a pick-up game of half-court basketball. And even then most of those are "journalists" covering the damned thing and "reporting" on JB's unstoppable rush to the White House.
Well, look for those boxcar-loads of previously overlooked ballots, all of them filled out for Biden, to try to make the journalists' pipe dreams a reality. What–we need a million votes? No problem, man–here's a million mail-in ballots that we missed the first time!
So don't believe your lying eyes.