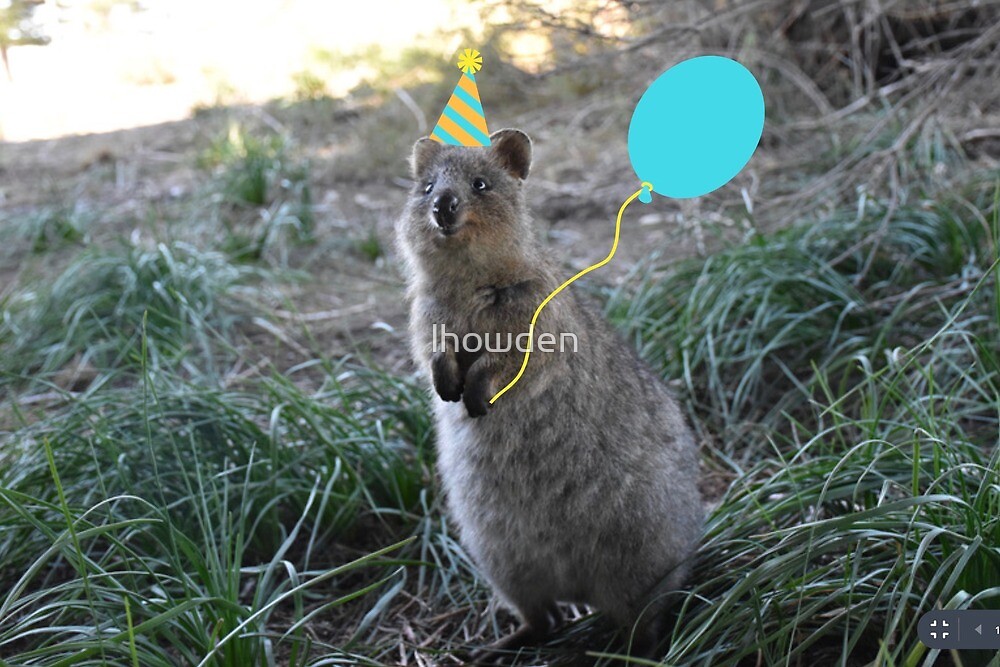 Holy Cow, we're two days late for Watchman's birthday! Most sincere apologies–it was that confounded election, big distraction: everyone here is mortified. We hate to forget the important things!
Byron the Birthday Quokka, all togged up in a hurry: belated birthday greetings, O Watchman!
*To all readers: If you'd like to see your birthday celebrated here (provided some gavone here remembers to look at the list!), just let us know when it is.
It's not just a blog–it's a fellowship.