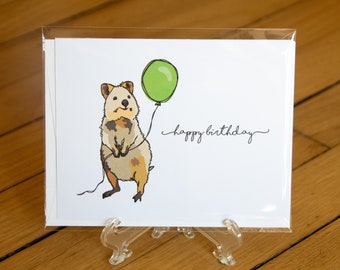 Here at Quokka University, Joshua Swanson's birthday is a very big deal! We've named a table for him; today we'll gather around it and munch on tasty leaves and twigs.
Byron the Quokka here–and please join us in extending what can only be called felicitations to Joshua on his birthday. And yeah, mate, I know that sentence is a bit longer than it had to be… but this is, after all, a bloomin' college!
P.S.–He's 22. Some of us would be afraid to be 22 again.