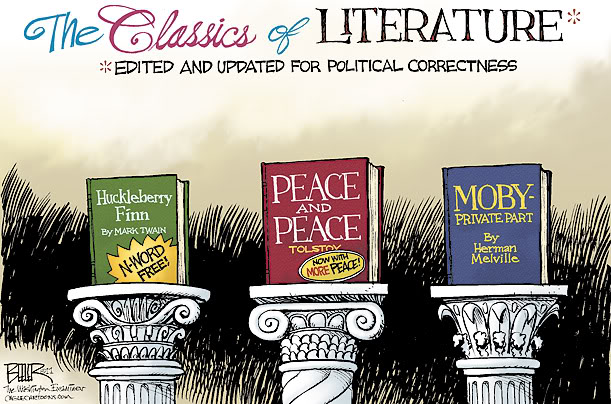 C'mon, now! They wouldn't really rewrite all the classics. Would they?
You may want to read the article linked to by Linda in the comments section: Wall High School, New Jersey, edited all references of President Donald Trump out of the school's 2017 yearbook. No one took responsibility for this act of censorship, although the school principal denied having anything to do with it.
Incredible as it seems, there are still people out there who do not know that Leftism = No More Freedom. Unless they think it's only other people's freedom that's going to disappear, never their own.
That's what Zinoviev and Kamenev thought right up until the moment Stalin had them shot.