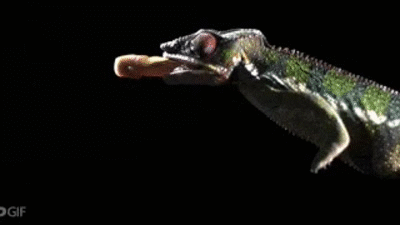 It's Sunday–the sabbath, for many of us–and I don't want to write about stealing elections and dumping our country into a cauldron of boiling-over wickedness: plenty of time to do that all week long.
I watch the chameleon catching the fly and I wonder whether God is trying to tell us something. The fly has no idea the chameleon is anywhere nearby. But here I am straying into the nooze… *sigh*
Judah the Maccabee, although he was fighting desperately for the preservation of his people, nevertheless refrained from fighting on the Sabbath: it was his way of honoring the sovereignty of God and declaring his trust in Him. So he would only fight if the enemy actually attacked him.
Against all odds the Maccabees recovered the freedom of the Jewish people. And their situation was much more hopeless than ours. They had to fight against men. We fight against cowards, liars, and fools.
Ach! There I go again. Sorry!