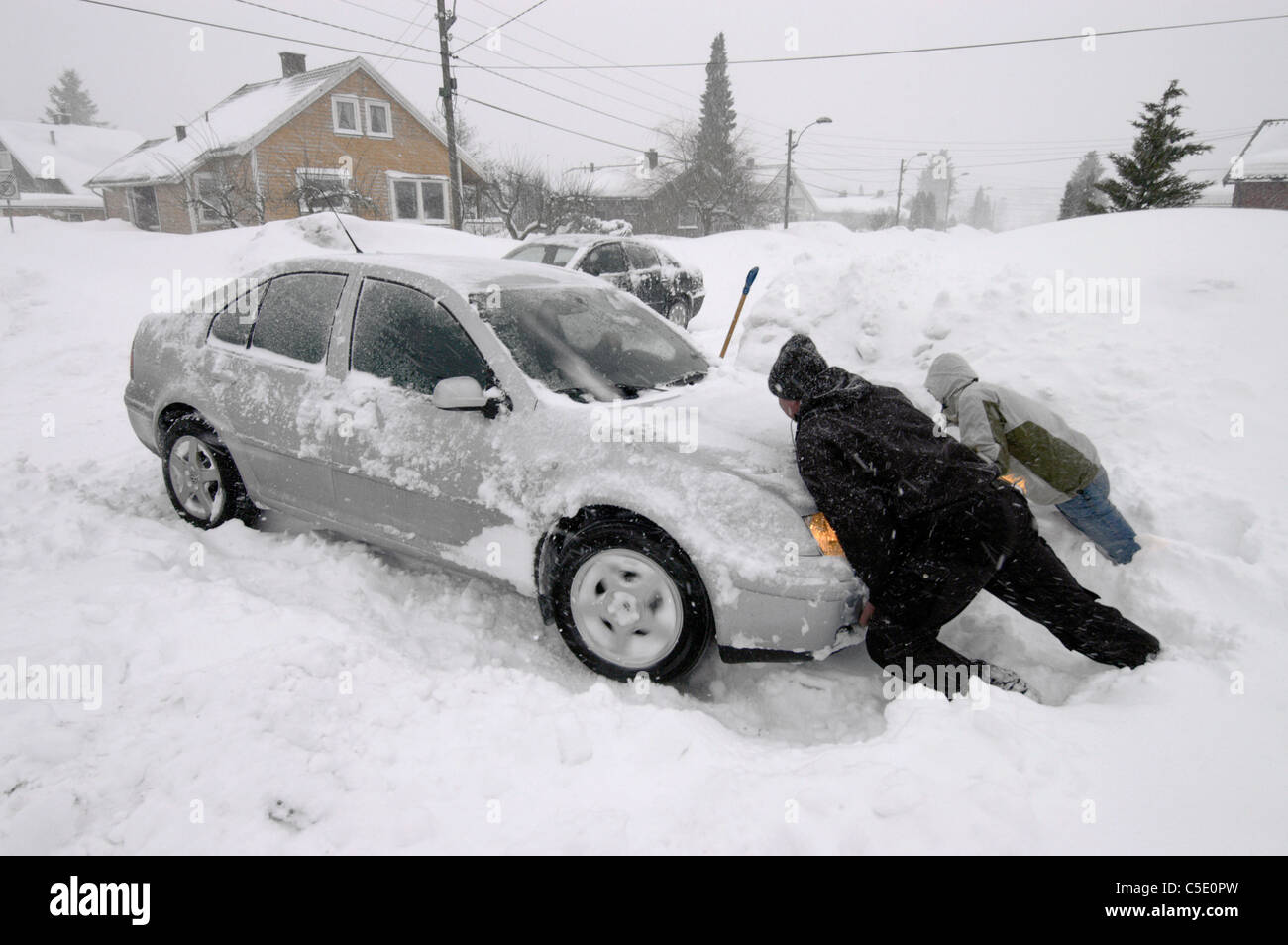 We've been trying for a week to get Patty's car out of the ice. Unable to drive, she's been getting cabin fever. Our neighbor, Josh, shoveled some away the other day and said he thought we might be able to move it today.
Well, I tried. The car got stuck again. I shoveled some more, and then some more–and voila! She finally broke loose. I took it around the block and parked it on the street so Patty could drive us to the supermarket.
Coming home, I suggested we park on the street again, so she could walk on the sidewalk instead of an uneven expanse of frozen snow, and then I'd return the car to our regular parking space–but no, she didn't think we had to go to all that trouble.
It turned out that we should have. She parked the car all right, but couldn't manage walking the terrain. She had to try to, though. I followed close behind, so I could catch her if she fell. The ice there is very tricky and I fell there the other day.
So of course she did fall, and off to the side where I couldn't reach her. "I told you to fall backwards," I helpfully reminded her. Getting her back on her feet, amid all that slippery ice, was no treat.
She's going to be sore tomorrow, but she's all right now.
I've loved snow all my life, but too much is too much.