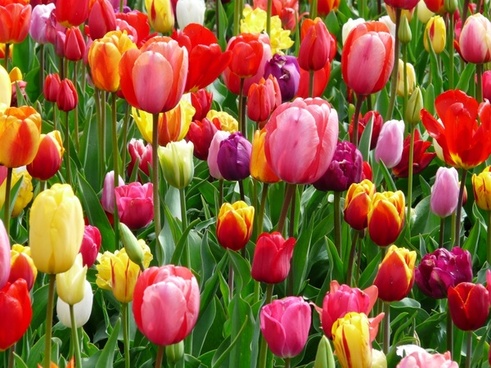 Have some tulips instead.
Hailed as "a young queer Black man" who's breaking all sorts of bad outmoded no-good barriers, a rapper calling himself "Lil Nas"–sorry, but I really do prefer not to know about these things: they do not edify–is being sued by Nike for marketing his "Satan Shoes" as if they were a Nike product (https://www.cnn.com/2021/03/29/business/satan-shoes-nike-lil-nas-x/index.html).
Nike is upset because this has damaged overall sales: people think that Nike is endorsing Satanism.
The "Satan Shoes" are made from modified Nike sneakers, plus a pentagram and (we are at liberty not to believe this) "a drop of human blood" in the sole. Supposedly only 666 pairs of Satan Shoes will be sold. Where do we go to stand in awe of so much cleverness?
Don't ask me to illustrate this post with any photos or videos of this. Nor will I get into a discussion of "Lil Nas'" , er, works. They do not edify.
But one thing they do do is debase and debauch our culture; and in turn, our culture debases and debauches our character. We are like fish who are compelled to swim in a lake of toxic waste. Ain't gonna do us any good.
May God have mercy on us.