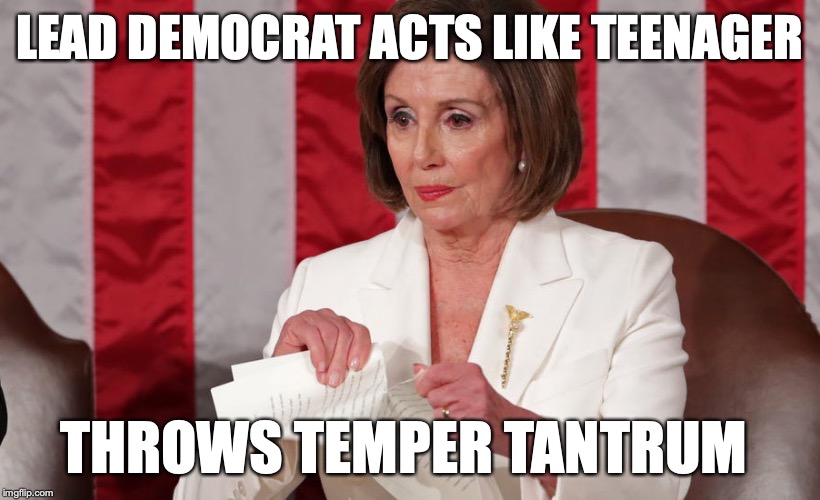 (She thought she was shredding the Declaration…)
Imagine trying to discuss the Declaration of Independence with some stone-headed university twollop.
"We hold these truths to be self-evident…"
"Self-evident" means that no one but a Marxist meat-head would try to deny them.
"That all men are created equal…"
Yes, we said "created," not "evolved."
"And endowed by their Creator with certain inalienable rights…"
What–threatening to sue us because we mentioned the Creator? And that He gave us our rights. Not you, not the state, not the government, not some international panel of jidrools. Our rights come from God Himself. And "inalienable" means we can't give 'em away and you can't take 'em away. You can imprison us and you can kill us; but all that makes you is a wild animal that will be brought down someday by a stronger wild animal.
"Among them are life, liberty, and the pursuit of happiness."
Yeah, somehow "rights" to abortion, sodomy, pedophilia, and "environmental justice" (still trying to figure out what that is!) somehow got left out. They certainly weren't proposed to our ancestors as anything worth fighting for. Nobody set foot on Omaha Beach so men could play in girls' sports leagues.
The Declaration is written on our hearts by the finger of God.