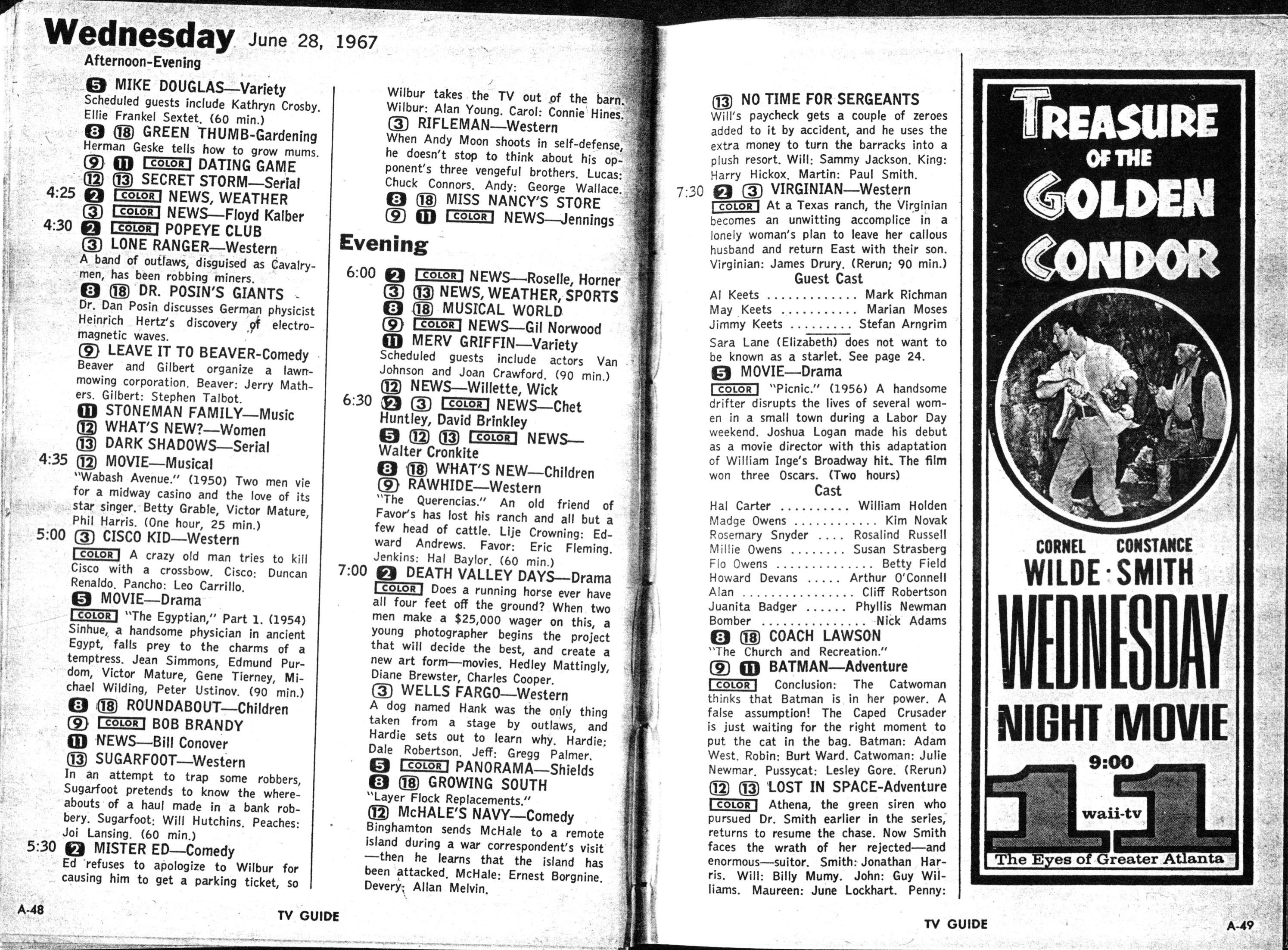 G'day, 'allo, and welcome to this weekend's Quokka University TV listings! I'm your host, Byron the Quokka–you know: the poor parsnip who gets stuck doing all the work. But if we can bring you but one small hour of joy, it doesn't matter how I suffer, does it?
Here's a sample of our menu!
6:17 P.M.   Ch. 41   MOVIE–Science Fiction/Philosophy
Grace Kelly and Werner von Braun star in "Island of Super Prudish Women" (Italian-Scottish, 1969), the film that launched the "prudish women" craze of 1970. On a planet in another galaxy, a scientific expedition finds an island full of really prudish women. Queen Xaxamar: Urula Andress. Scotty: James Doohan.
6:30 P.M.  Ch. 09   ASK DR. KRINKLE!–Psychology/Phrenology
This show features the real Dr. Heinrich Krinkle and his real celebrity patients, who've given up on all the so-called "real" psychologists and whose only hope now is for Dr. Krinkle, the last practicing, accredited phrenologist in the Western world, to read the bumps on their heads to find out what's wrong with them. Tonight's patients: a man who thinks he's Chuck Schumer, and astronomer Ernest Gamow, who can't stop peering through the wrong end of his telescope. Featured: The June Taylor Dancers.
Ch. 14   LEARN TO DRAW WITH OLIVER FAPP–Art/Educational

Why try to buy the Sistine Chapel when Ollie can teach you how to paint it yourself on the ceiling of your living room? With commentary by a balloon with a face on it.
7 P.M.   Ch. 08   MUMMY ON HORSEBACK–Western
The ancient Egyptian mummy, Ra-Ho-Khepere (Slim Pickens), continues his search of the Old West for the cowboy who robbed his tomb. This week: Two of Ra's fingers fall off while he's eating dinner with the Zuckerberg family. He'll need some fast talking to get out of this! Ma and Pa Zuckerberg: John Cleese. Little Nell: A Hamster. Little Elroy: Sen. Lou Bok Choi, Wisconsin.
Ch. 22    AIRPLANE DEMOLITION DERBY–Sports
You'd better bring a parachute if you want to play this game! Entrepreneur Mervyn Puncho took demo derby off the tires and put it on wings. Obsolete fighter planes and refurbished small aircraft knock each other out of the sky–last one flying wins. Celebrity host: Bernadette Peters. With Spiro Agnew and his orchestra.
Well! That should get you started! I've already seen all these shows, and I'd be hard-put to say which I liked best. But anything with a mummy in it always goes down well. Happy viewing!