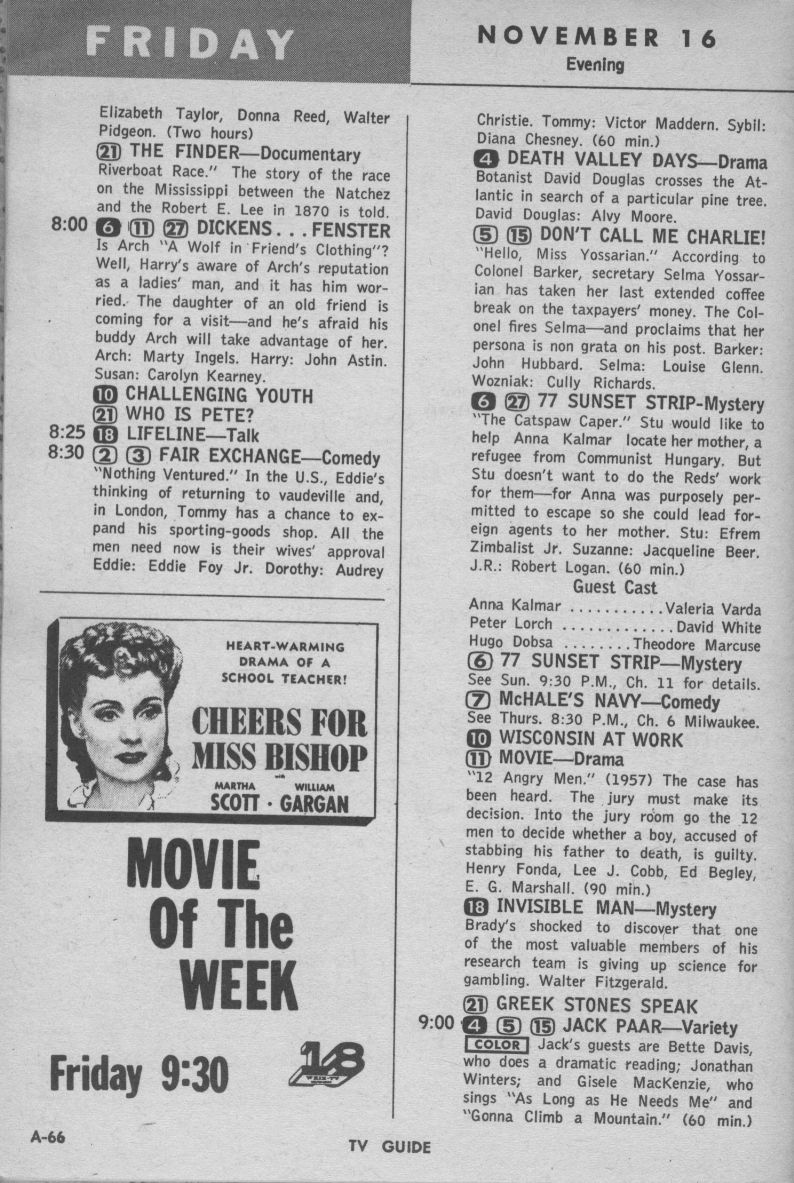 G'day and greetings, human beans! Byron the Quokka here, with QUTV (Quokka University TV) and a treasure-trove of bodacious TV viewing for your weekend. Grab a handful of crunchy green leaves and revel in shows… like these!
7:47 P.M.  Ch. 19   FAKE-O-RAMA NEWS–Shameful parody of journalism
Not one of these news stories is true! Anchors Sam Donaldson and Jessica Phrogg don't even pretend to be reporting things that actually happened. Special tonight: Climate Change drowns the whole island of Madagascar; women, minorities, hardest hit. With Augie Donatelli and his orchestra.
8 P.M.   Ch. 08  MOVIE–Shakespearean Western
In "As you like it, Podnuh" (Egyptian, 1977), Shakespeare's classic comedy is translated into an Egyptian Western starring Dame Judith Anderson, Don Stroud, and some guy from Lakewood, NJ. Action reaches a climax with a memorable gunfight in the total darkness under the Sphinx. (No mummies were damaged in the famous mummy scene.)
Ch. 26   SNAKE PEOPLE OF DAISY DRIVE–Sitcom
Alex (Yuan Shih-Kai) and Minnie (Morgan Fairchild) are distressed because their son Bongo (Alec Guinness) won't eat rodents. This controversial episode of the hit series, which I am sorry to say got it cancelled, debuted the unpleasant song, "Ain't No Grass Growin' On My ***."
Ch. 41  BEAT THE CROCK–Game Show
Contestants try to assemble complicated plastic models of cars, airplanes, and skeletons before the Guest Politician can finish reciting his "crock." If they succeed, the guest gets pushed into a pool of horribly cold water. If they don't… Well, as host Alfonso VII, former King of Spain, says, "I'm so sorry I've got to do this to you!"
8:30 P.M.  Ch. 51   I LIVE FACE-DOWN–Crime Drama
With the whole city of Pablum, N. Dakota, paralyzed by a serial killer, Detective Sergeant Amos Coleslaw (Billy Gilbert) gets kicked off the force for even suggesting that the June Taylor Dancers are behind the murder spree. Acting on his own, will he be able to stop them before they depopulate the city and move on to another? Special guest star: Alvin the Octopus.
Well, folks, I don't know about you, but these shows look mighty good to me. I mean, everything on Rottnest Island just stops when "Snake People" comes on!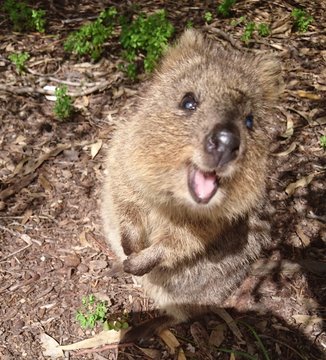 This is Byron the Quokka, signing off in a hurry–don't want to miss those opening credits!