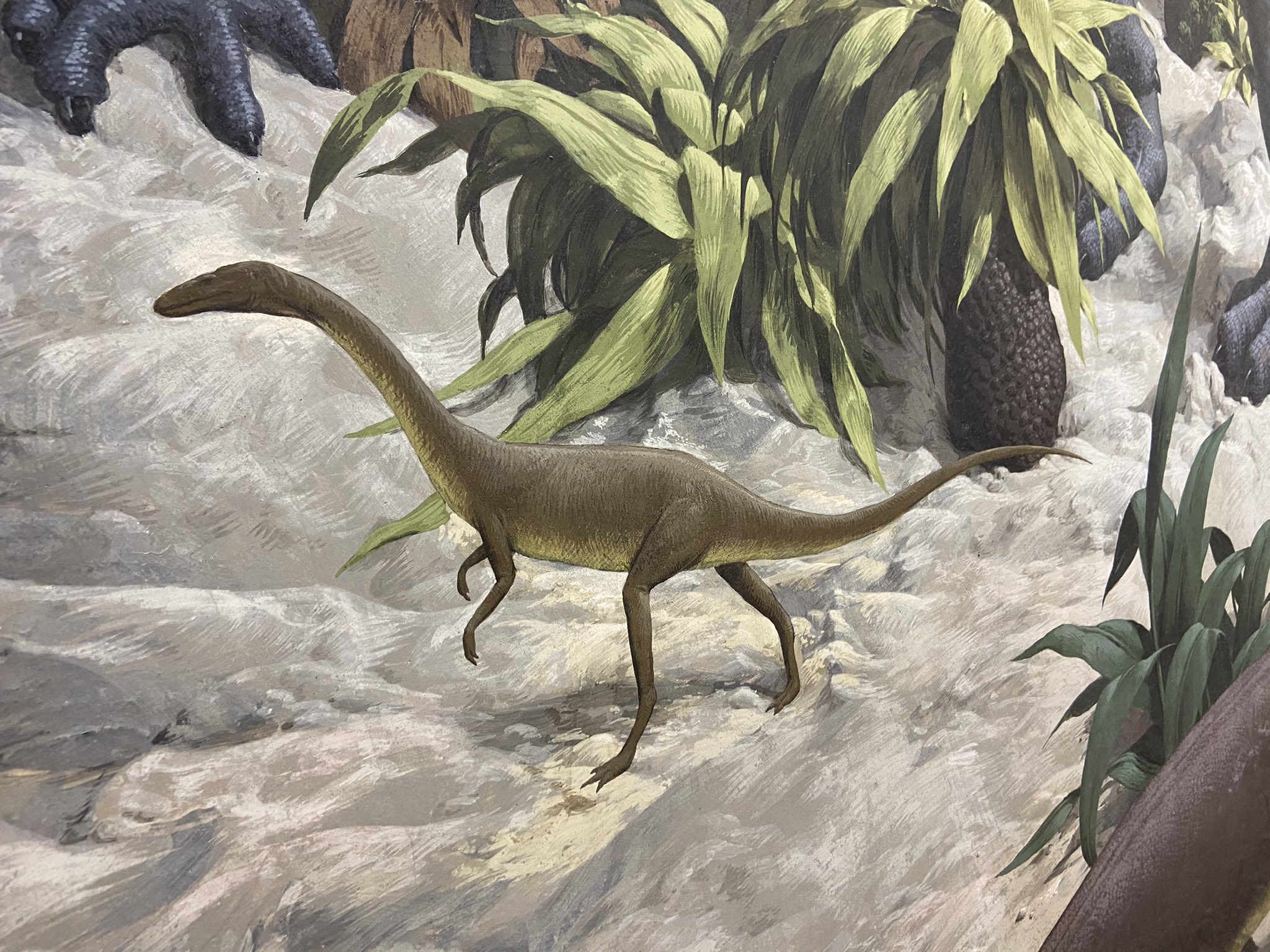 Enjoy this nice picture of a Podokesaurus.
All right, I'm back from having blood work done at a diagnostics lab. Results will be ready in two days: find out what kind of frightful diseases are lurking in my bloodstream, working for the Grim Reaper.
Nice people at the lab, though. (It's the nice ones who get you. Your guard is down, y'see…)
Well, let's get to work and see if we can generate some views today.