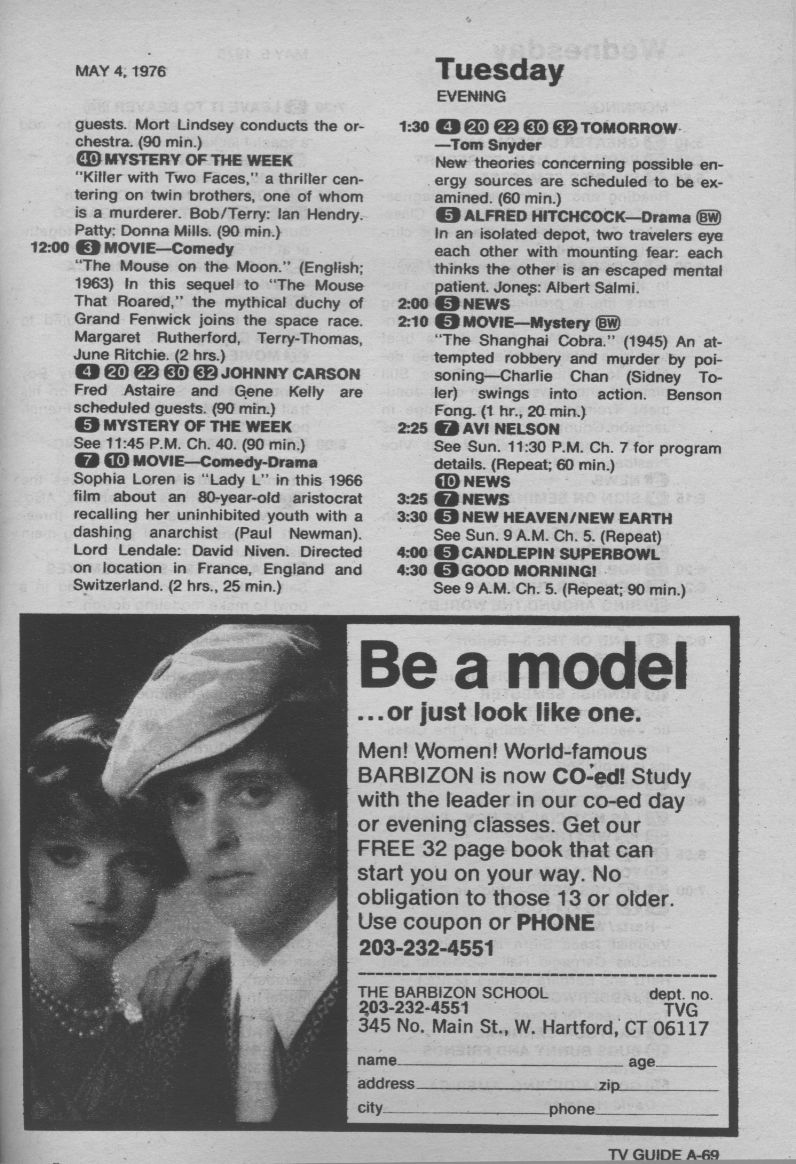 G'day! How do you like that? July is halfway over! But don't worry, we won't run out of great TV to liven up your weekends. And you can probably become a professional model, too–see above.
Here's a sample of this week's goodies.
7 P.M.   Ch. 09  THE SCARLET PIMPLE–Adventure
Saving French aristocrats from the guillotine is awfully hard to do when you're in Kansas and it's 1976; but it's a lot safer, too! The Scarlet Pimple/Baron Suplex: Slim Pickens. Milady D'Anjou/Gladys Schwartz: Fay Dunaway. Man Who Thinks He's A Newt: William Shatner.
Ch. 14   NEWS WITH DAN BLATHER–They make it up
Tonight: Dan exposes the June Taylor Dancers' plot to take over the U.S. Patent Office. Guest commentator: Charo. Contest: "Who's Your Favorite Medieval Persian Poet?"
7:30 P.M.   Ch. 22   JACKIE GLEASON IMITATORS, ROUND 2–Indescribable
(Honest, if I hear "And away we go!" one more time, I'll plotz!) So far it's Australia and China battling neck and neck, with Jamaica a close third. Too bad the team from Mauritius washed out. Play-by-play: Jimmy Fraud. Color commentary: Some guy from Egypt. Inanity: Phyllis George.
7:36 P.M.  Ch. 53   YAN CAN'T COOK FOR BEANS–Culinary arts
Walter Yan is back, "the Calamity in the Kitchen"! Tonight: Walter shows guest Catherine de Medici how to cook duck fat mixed with sawdust. Fire chief: Don Wilson. Superfluous translator: Deepak Chopra. Watch for a special cameo appearance by… well, I've forgotten his name already.
8 P.M.   Ch. 03   MOVIE–Martial arts musical
"Dance with the Dragon" (Chinese-Estonian, 2006) stars chess master Bubba Vyshzinsky as Master Wu, whose new kung-fu style is based on the movements of Siberian folk dancers. Dubbed into Spanish by people who can barely speak it, with incoherent music by the Xi Jin Ping High School faculty, "Dance with the Dragon" was the first movie to feature commercials throughout the body of the film.
Well, there you have it–TV that's every bit as good as a general anesthetic!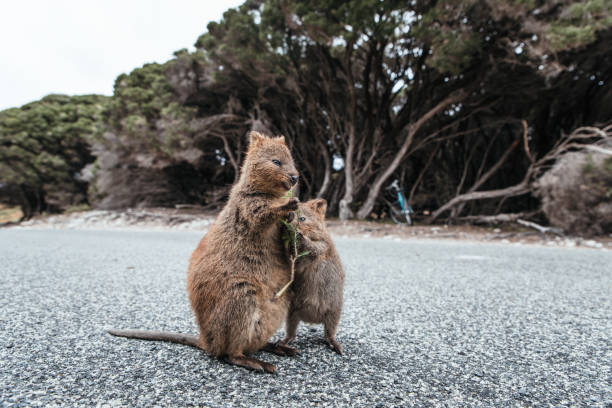 Be sure to share your leaves while you're watching these shows!